Other Buying Considerations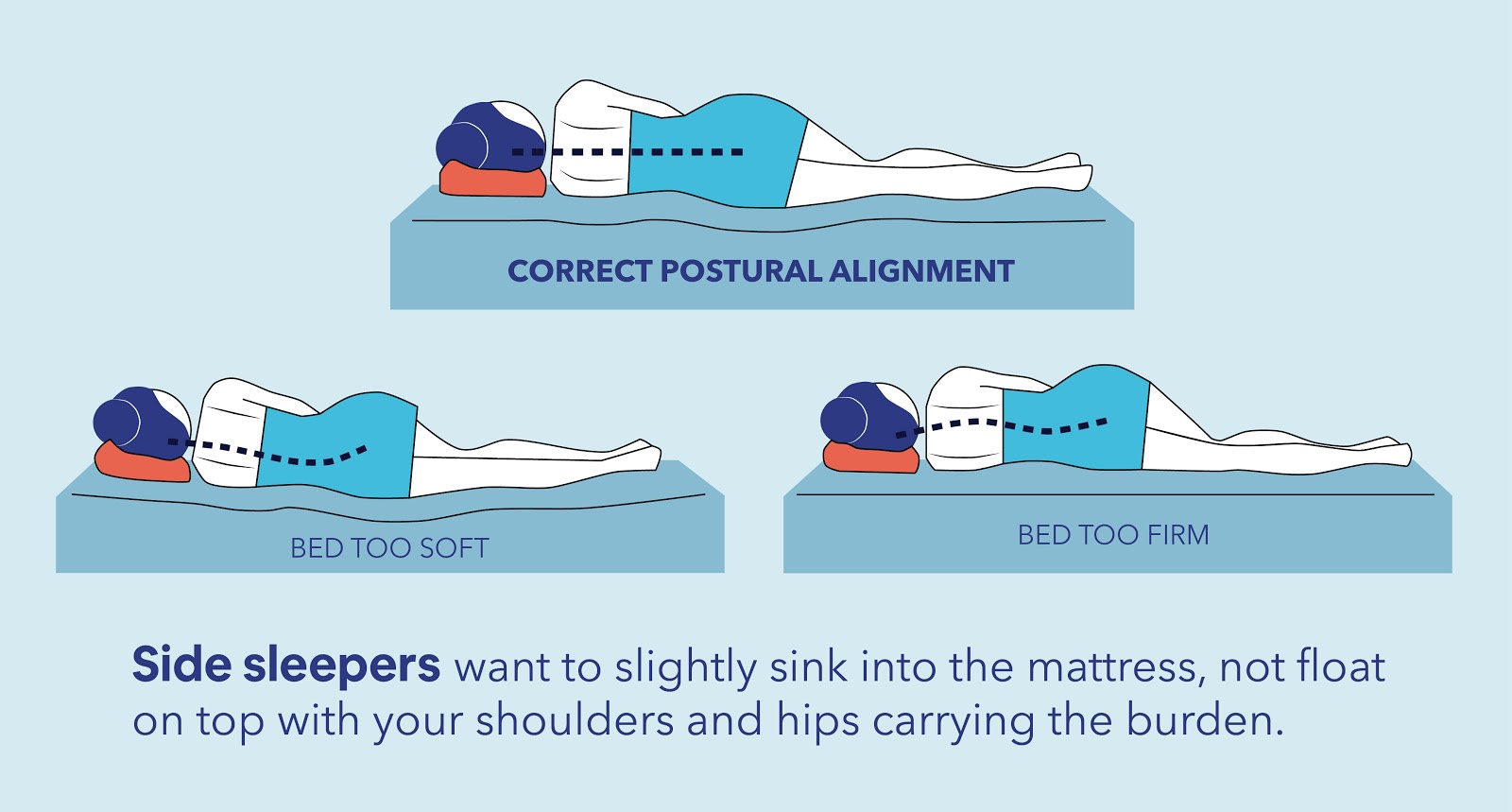 When shopping for a bed, there are certain things all types of sleepers will want to consider. If you're sharing the bed with someone who is not a side sleeper, their preferences will need to be taken into account as well.
Bed Firmness
Side sleepers need a firm bed to support the body, but not so firm your hips and shoulders are pressing into what feels like a board. You want to slightly sink into the mattress, not floating on top with your shoulders and hips carrying the burden.
Bed in a Box vs. Retail
The major difference between the bed-in-a-box and retail used to be not being able to test it out in the store.
Now, with stores like SleePare, you can try a bed in a box before buying. Bed-in-a-box ships lighter and more compact for easy maneuvering through narrow spaces. Retail mattresses come ready to sleep on, where a bed-in-a-box needs a day or two to fully fill in and air out.
Budget or Expensive
Whether your budget extends to the extra bells and whistles offered in more expensive mattresses, or not, there are exceptional choices across all price points.
When you lay on your back or stomach, your body weight is more evenly distributed across a mattress. It's a much different story for side sleepers, all the weight falls on the hips and shoulders. Regardless of budget or firmness preference, make sure the mattress relieves the pressure on your shoulder and hip bones.