SleePare's mattress comparison comes after thousands of hours of researching and using artificial intelligence software to differentiate clearly between genuine and made-up reviews. With the best mattress comparisons, we hope to bring you products that are ranked best based on a multitude of features, that includes but not limited to pricing, customer ratings, comfort, and highlights.
Why should you be posted on new mattresses in the market?
The dynamics of mattress industry have shifted greatly with tons of research carried out to improve on mattress quality and provide relief to consumers. Each year new mattresses are sent out in the market for consumers to purchase, but consumer satisfaction and the quality of material are the factors that need to be analyzed before embarking on one. You never know if a newer one is saving its cost of production by compromising on quality.
Keeping all these problems at the back of our minds, the team at SleePare monitors, evaluates, and brings together products that meet the needs of the modern year as well as give you the best item for the buck you'll circulate.
How to Choose your Mattress
Selecting a mattress by reviewing all their properties online is the way most people choose. Reading hundreds of reviews everyday to find what suits you best is a healthy way to go. While keeping all your needs as a priority, the way you sleep is one of the major factors impacting your sleep. Being mindful of your sleeping position such as Sleeping on the back, side sleeping, and sleeping on stomach is the way There are a number of things to think of when picking a new mattress. First, what position do you normally sleep in? The needs of back sleepers differ from those of side sleepers and belly sleepers and that can mean differences in the right mattress for you. You may also prefer the feel of different materials such as memory foam or natural materials such as latex. Also, you may sleep hot or cold, share your bed with a partner or have more specific needs.
Our Picks for the Best Mattresses of 2020
2020 comes as a year with tons of mattresses
What type of sleeper are you?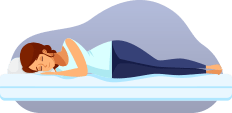 Side Sleepers
Best Mattress for Side Sleepers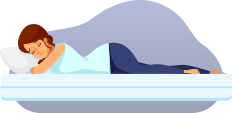 Stomach Sleepers
Best Mattress for Stomach Sleepers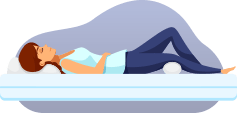 Back Sleepers
Best Mattress for Back Sleepers
What type of Mattress are you looking for?