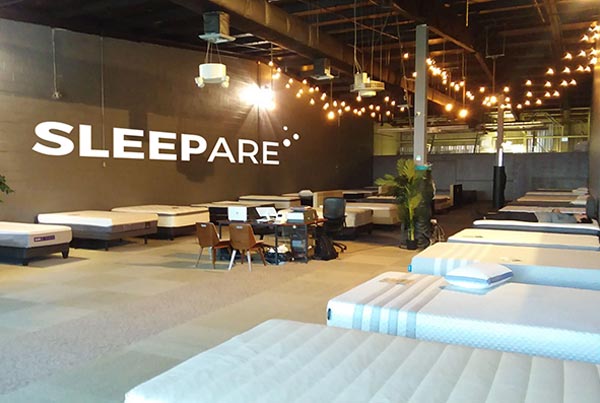 A Better Night Of Sleep Is Right Around The (Tysons) Corner
One of the most unique local mattress stores in Tysons, Virginia, SleePare takes mattress shopping to a whole new level. Located next to the popular Tysons Corner shopping mall, SleePare showcases mattress brands to try/buy that are usually only found online. Try out brands like Nectar, Purple, and Casper side-by-side before you buy them. Chat with our team of sleep experts that listen to your needs, and are there to ensure you have the best experience possible. Take a 30 minute nap to take a mattress for a "test run", and wake up to a fresh cup of coffee. SleePare is not your average mattress showroom. The best part is, the SleePare mattress warehouse is located in one of the largest shopping malls in the country. Tysons Corner has over 300 stores, restaurants, and entertainment spots. You can easily turn your need to buy a new mattress into a fun day trip shopping experience while simultaneously enjoying the local area!
Sleepare
1524 Spring Hill Rd,
McLean, VA 22102,
United States
Phone: (703) 293-5814
Email: info@sleepare.com
Tuesday
Wednesday
Thursday
Friday
Saturday
Sunday
Monday
1–7PM
10AM–6PM
Closed
1–7PM
10AM–6PM
10AM–6PM
1–7PM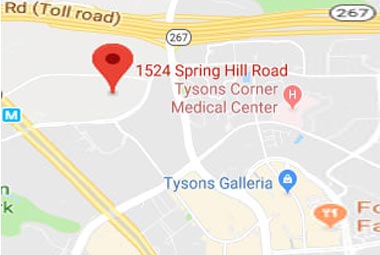 At Sleepare we ensure your Safety
Appointment based shopping

Enhanced cleaning

HEPA airfilters

Staff and customers wear
facemasks in the showrrom

Daily sanitation of showroom
(Includes UV sanitation of mattresses)
At SleePare, we make every effort to help our customers safe by enhancing our cleaning procedures and added new protocols at every step to ensure our customers safety during their visit on our store
Find Your Favorite Brands Under One Roof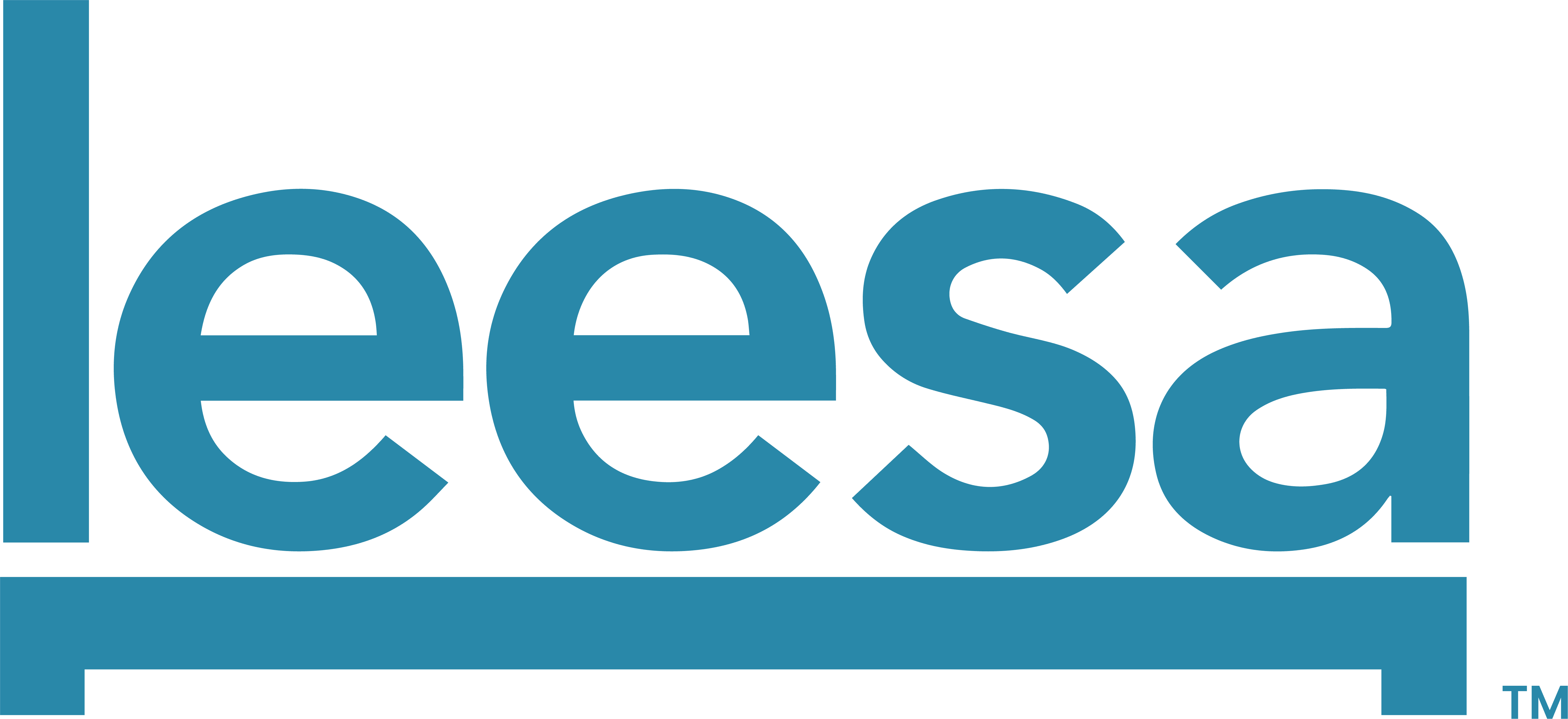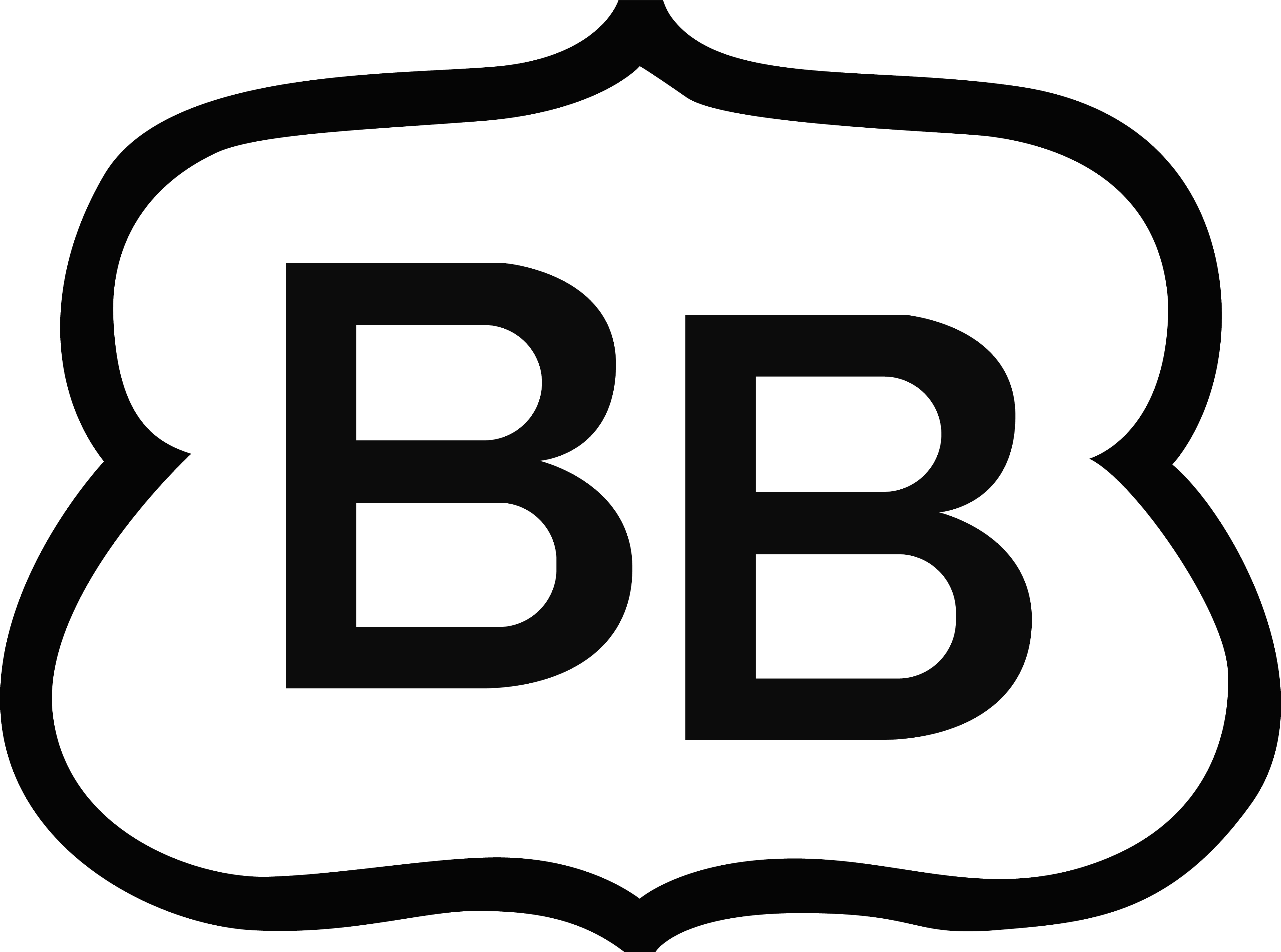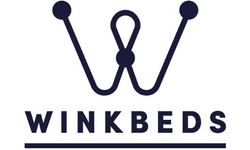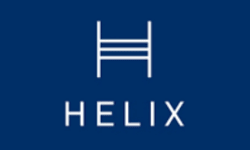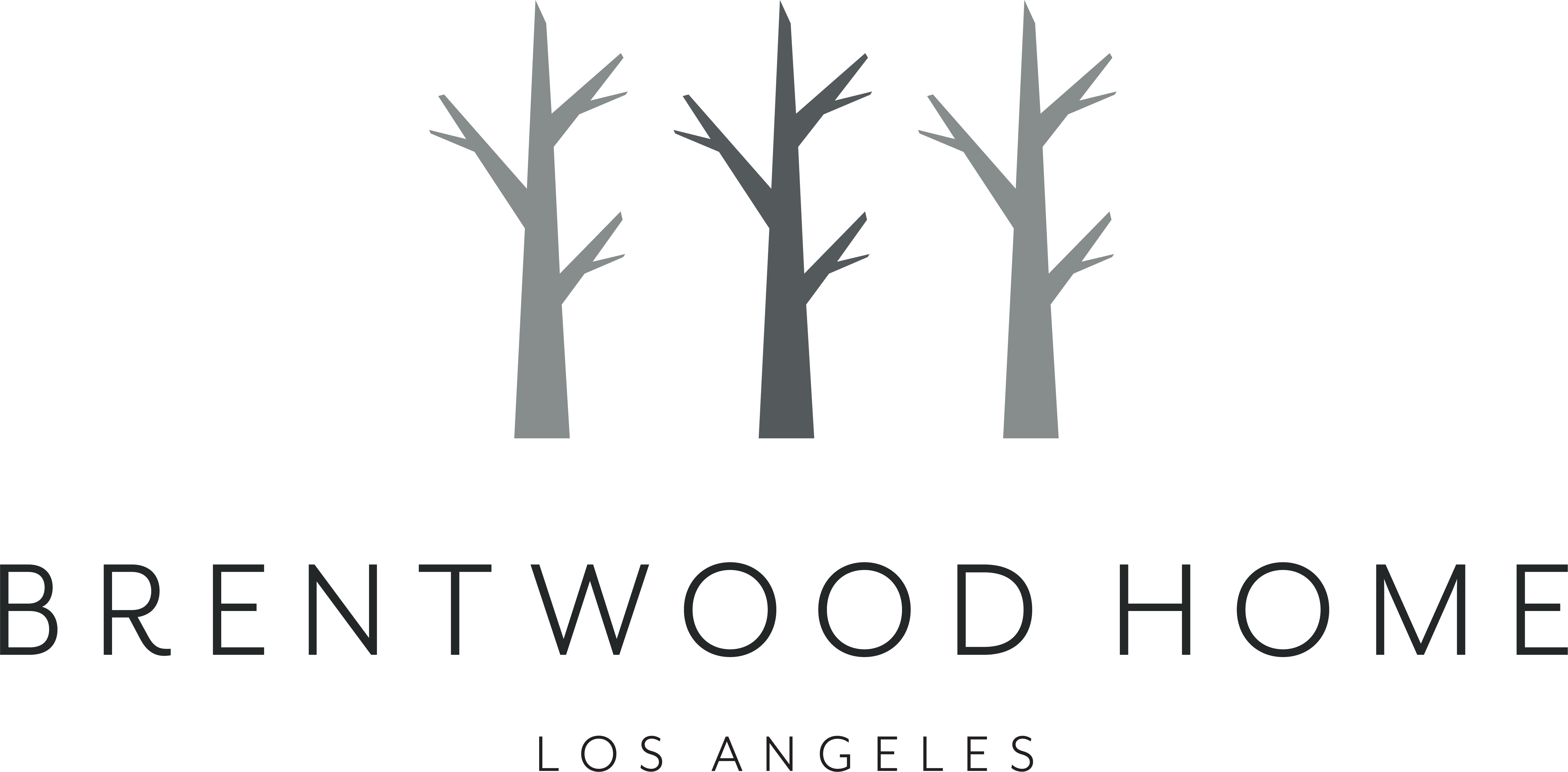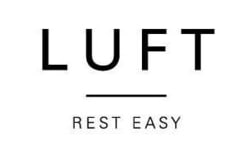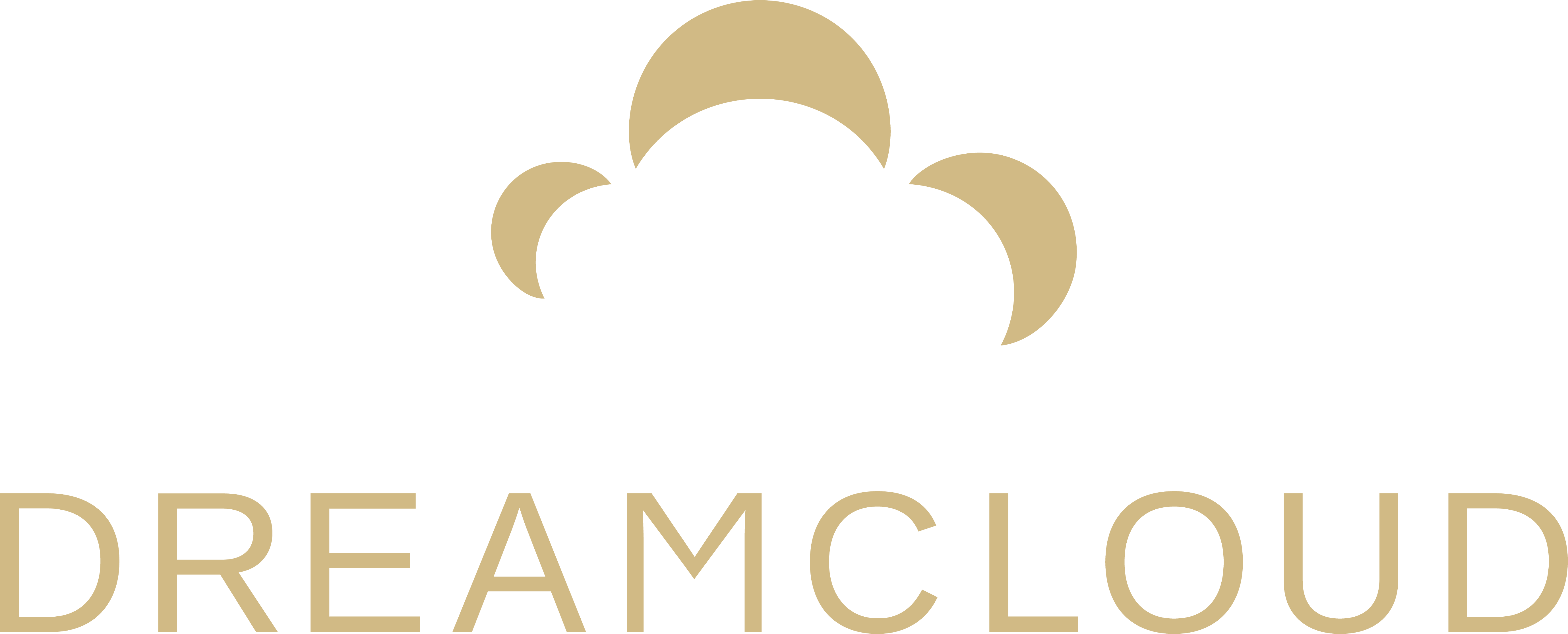 Location and Nearby Activities in Tysons Corner
Just minutes away from Downtown Washington D.C., Tysons Corner is home to many shopping and dining options.
Nestled in Tysons, Virginia, an unincorporated community near the border of Virginia and Maryland, the SleePare showroom is conveniently located. You can find it near the Capital Beltway in the Washington Metropolitan Area.
The metrorail system in D.C. has recently added five new stations to make it even easier to visit Tysons and its surrounding areas.
There are over 300 shopping, eating, and entertainment spots to try in Tysons Corner. This makes it a great place to have a day out shopping and dining.
Whether you're hoping to buy a new mattress or you want to make a day out of your trip to Tysons, it's easy to see why Forbes named Tysons as a "hidden travel gem".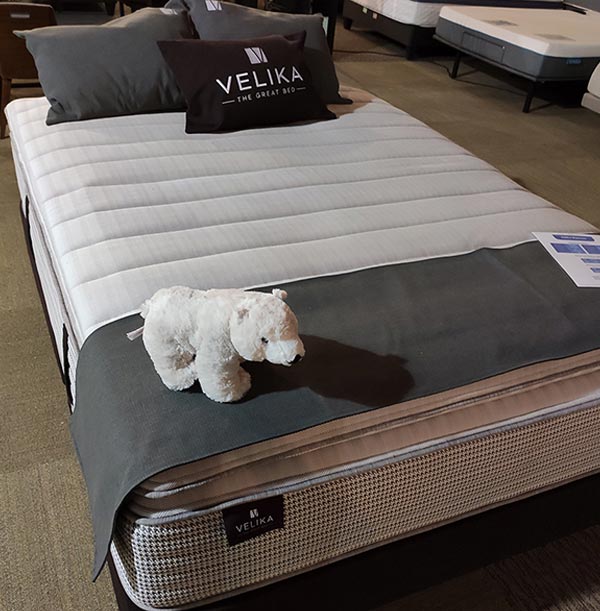 Our Latest Reviews
Great experience purchasing a mattress here. The staff were very helpful and pointed us towards what they thought would work best given our sleep positions. I felt like they really knew the product and that I was able to make a better decision than if I had just researched the purchase online. The ordering process was simple and the shipping was fast. I never felt like I was pressured or that there were any games being played -- a way better experience than other mattress stores. I loved that they had a selection of direct-to-consumer brands to try. Definitely recommend using this store!
I highly recommend Sleepare as they have an excellent selection of beds. You can do research on YouTube, but save yourself the headache and try the bed in person. Sleepare also gave me a better deal than the manufacturer. The appointment made planning easy and safe during this pandemic. Shout out to Tanner for being extremely patient, friendly and helpful while I searched for the perfect bed.
What a brilliant concept! See an online mattress that you wanna check out but don't want the hassle of the 100+ day return policy - this store has the mattresses! I was impressed with everything about this store and highly recommend it!
Really enjoyed this place. Tanner was super helpful and made it super easy to learn about some of the brands and benefits of each of the brands and levels of mattresses. No pressure just honest advice for those considering the mattresses shown at their location.
Nice selection and knowledgeable and professional staff. Came in with one thing in mind only to discover something much better - and now I know a lot more about mattresses. Prices are competitive to online with the benefit of a personal service. Thank you Arlette.
Arlette was amazing. Courteous, polite and so attentive. This purchasing experience was great!!!! I will go back next time.
Great mattress buying experience. Tanner was very helpful, not pushy at all, and helped point us in the right direction with all of their choices! Not surprisingly, we ended up buying a different mattress than the one we went to try out. The appointments make it nice that you aren't trying the mattresses with lots of other people at the same time. Would highly recommend if you are looking at buying a mattress online since you get to try it and Sleepare's prices are better.
THIS STORE RESOLVES THE ONE DOWNSIDE OF ONLINE MATTRESS SHOPPING.My wife and I scheduled an appointment and drove almost 4 hours to be there. It was worth the drive to check out the "online mattresses" and several of the other major brands. We had already tried a Purple and an OKI mattress, neither was right for us, even with all the research online (and I did plenty), the bottom line is you can't feel it through the computer screen! Hence we drove to get there. We already knew they carried the major online brands that score high on mattress comparison and review sites, nowhere else any closer to us (that showed up in Google searches) did so. When we arrived, Dustin was ready, we described why we were such a difficult couple to please, additionally, we had our list of needs and wants (1 of us is a side sleeper, one is a back sleeper, want reinforced edges, don't want movement transfer between us, etc., etc.). Dustin immediately took us to the mattress that did exactly as we asked, he pointed to another of the same brand that likewise met all the requirements but was just a bit softer. We tested many of the others in the store as our research is always thorough. We purchased one of the two Dustin mentioned at the beginning. We are excited and looking forward to the arrival of our new mattress.Oh yes, I MUST mention, as I had already done my research and this was a top brand reviewed, I also checked online for the best price utilizing coupons etc. Dustin's listed SleePare price BEAT that online best deal/price by $50, still free shipping, etc.Great experience, no regrets. Thank you, Dustin and SleePare! Our next mattress, for a different bedroom, will be done at SleePare.
Great place to try out all the different online mattresses! Dustin is great and knows everything there is to know about them! Highly recommend!!
Great place to buy a mattress. I loved the mood and vibe. Great design and great mattress. Believe I've found my dream mattress! Thank you so much!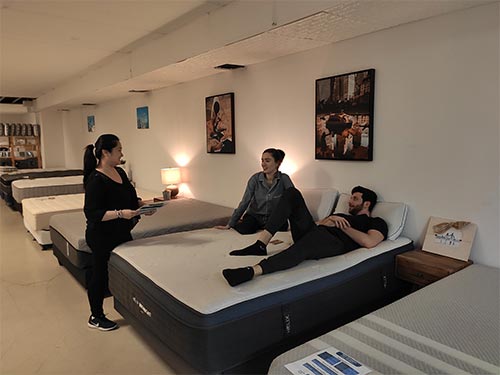 Why Try a Mattress Before You Buy It?
In recent years, many have turned to online mattress stores to buy new beds, due in large part to the ease and convenience.
No doubt, buying a bed-in-a-box from an online brand is hassle-free and convenient. Despite this, the majority of shoppers still prefer to try things in person.
This is especially important when purchasing a mattress. When you visit our local brick-and-mortar mattress showroom you can:
Lay on the mattress to determine its feel
Ask our trained staff if you have any questions
Easily find best choices, especially when you don't know what you're looking for
Experience all product features first-hand
Research mattress cutaways and construction materials
Enter And Leave Your Mattress Showroom Experience With Confidence
Want to make the most of your mattress testing experience? We've created a list of things you can do before and during your visit to help the process along.
Do your research: It can be helpful to have an idea of what you're looking for when you come to the showroom.

Are you interested in a latex, memory foam, or an innerspring bed? Do you need a soft, medium, or firm comfort level? If you sleep with a partner, what are their preferences and how can you find a bed to accommodate what both of you need and want?

Our sleep experts can guide you along the way, but if you have an idea of what you want and need going in, it can make the process much more fruitful.
Let Yourself Relax: It can take as much as 30 minutes for your body to to assess the quality of a mattress. Don't be afraid to really lie down — after all, you're going to be sleeping on the mattress, not sitting on it.

Try to lie in your normal sleeping position, so you'll have a better idea of how the mattress will respond and whether or not you like it. When you wake up, we'll have a hot cup of coffee waiting for you!
Assess Your Comfort Level: Determine how every rest surface feels to YOU. The terms "soft" and "firm" are relative when it comes to mattresses — only you can decide if a mattress is too soft, too firm, or just right.
Experience All Features: As you're trying the mattress, notice how each sleep surface affects your body.

Does it keep you cool? Is it reactive or do you sink into the surface of the mattress? All of these are just as important to notice as comfort level or price, especially before you commit to buying.
Brands Featured In The SleePare Mattress Store:
If you're wondering which online brands we currently have in-store, you've come to the right place. Here we'll list a few of our most popular mattress brands so that you can make an informed decision.
Casper - Find Your Comfort Zone
Casper is a hugely popular brand due to its reasonable price tag and top-of-the-line materials. There are four different models of Casper available to try and buy in SleePare's local mattress showroom.
Purple - Engineered For Every Body
Purple mattresses are most well known for their unique (and actually purple!) grid of Hyper-Elastic Polymer. This specially-designed grid allows for a perfect blend of comfort, support, and airflow. There are three variations of the Purple to try and/or buy in our local mattress store.
Saatva - Luxury Mattresses Made Affordable
The Saatva brand has a reputation for making high-quality, durable beds that won't break your budget. Test the following Saatva beds at the SleePare mattress store nearest to you.
Nectar - It's Like Sleeping On A Cloud
Nectar is known for being one of the most affordable and comfortable memory foam mattresses in our local mattress store (and in mattress warehouses across the country).
That said, they don't skimp on the quality of materials. Nectar uses an advanced, quilted gel memory foam mattress cover, which wicks away sweat and evenly distributes body heat.
This keeps sleepers at a neutral body temperature throughout the night, a difficult achievement for an all-foam mattress. Having won multiple awards including USA Today's "Best Mattress Of The Year" for 2019, the raves and reviews for Nectar really speak for themselves.
Leesa - A Better Place To Sleep
Often it is difficult to find a mattress that relieves points of pressure without making you feel like you are sinking. This feat is what Leesa achieves with each of their mattresses. They give a "just right" feeling between soft and supportive. In our local mattress showroom you can try.
Avocado - Go Natural
Avocado's mission is to try and make a healthy night of sleeping affordable and accessible to everyone. Their eco-conscious products really break the mold in the mattress world. The two options available to buy or try at our local mattress warehouse include:
10,000 + Satisfied Customers so for!
Frequently Asked Questions About the SleePare Mattress Warehouse
What brands can I try/buy in your showroom?
There are a wide variety of mattress brands to test and purchase in your local SleePare showroom. We have both new and more established brands that are not typically found in stores.
The brands that we feature in the SleePare store include: Purple, Casper, Saatva, Nectar, Leesa, Dreamcloud, Brooklyn Bedding, Airweave, Muse, Winkbeds, Helix, Lull, Puffy, PlushBeds, Layla, and Avocado.
One of the best things about the local SleePare mattress warehouse in Tysons is that we have nearly all of today's top online mattresses available for testing.
Additional brands and sleep products (pillows, bedding, etc) are arriving to the mattress warehouse for testing and purchasing everyday as well!
I have a particular product in mind. How can I know if it's available to test in my local SleePare store?
Check out our website to see a list of products currently available for testing in our local mattress showroom. We update this list regularly, so make sure you check back often!
You can also use our site's chat function to get in touch with us with regarding available mattresses or give us a call directly and our friendly staff will be happy to assist you. Our phone number is +1 (703)-293-5814.
Can you tell me more about the brand I am
interested in?
Our team of in-store mattress experts are hired because of their experience in the mattress industry. When you call us, email us, chat with one of our representatives online, or visit us locally at the SleePare store, we are more than capable ofheling you with your brand questions.
Each expert is trained to know our brands inside and out in order to help find your perfect match!
Do you provide proof of the mattress brand/certification upon purchase?
Each mattress comes directly to our local mattress warehouse from the brand, including the original packaging and any other
paperwork included with the mattress.
Do you provide a warranty with purchase of a mattress?
SleePare does not provide warranties on any mattresses, but each mattress comes with a warranty from the brand. This means that the warranty you receive with your mattress depends on the brand of mattress that you choose.
Do I need an appointment to test the mattresses?
While it's best to make an appointment at the SleePare mattress store to be certain you're getting the most personalized experience possible, you're free to drop our local Tysons store at any time (or, the local store in NYC if that's closer).
Whether you drop by or schedule an appointment, you're able to test mattresses and/or peruse our other products. You can go to the SleePare store nearest to you for a free 30-minute nap on any of our mattresses. Or, call us today to schedule an appointment for a more in-depth testing experience.
Where are you located and what are your opening hours?
Our local mattress warehouse is at 1524 Spring Hill Road, Tysons Corner, Virginia, 22102.
Hours:
Monday, Wednesday, and Friday we are open from 2PM-7PM.
On Saturday and Sunday we are open 12:30PM-6:30PM.
On Tuesday and Thursday we are closed.
I'm not available during store hours. Can I schedule an appointment at the SleePare mattress
warehouse for some other time?
Give us a call at +1 (703) 293-5814, and we'll do everything we can to find a convenient time for you to come by the SleePare mattress
store nearest to you to test out a mattress.
Does it cost anything to book a mattress trial at SleePare's mattress store?
SleePare offers you its services absolutely free, both online and in-person. It is completely free to book a mattress trial at the SleePare mattress store near you, or to chat with our local customer service representatives.
Some brands pay us a commission each time we sell one of their products – this is how we're able to offer our services free of charge to all of our customers.
Can I really take a nap at the SleePare mattress
store to test the sleep quality of a
mattress I'm interested in?
Yes, you can! In fact, we highly recommend it. We know it's almost impossible to get a real feel for how you'll sleep on a mattress just by sitting on it in the mattress warehouse – you have to actually sleep on it!
We encourage all of our customers to take a 30-minute nap on any mattress to really make an informed choice. And don't worry – we'll have a cup of coffee waiting for you when you wake up.
How do I make sure that I'm buying the
right mattress for me?
Please discuss your preferences with our knowledgeable sales staff! Their experience and training can help you narrow down your choices.
They are specifically trained to lead you to the most suitable mattresses for you based on sleeping position, body type, and whether or not you have any mattress-exacerbated back problems.
In the unlikely event that our staff can't find your perfect fit, our extensive collection of online mattress reviews, as well as our mattress comparison tool, can also help you find what you're looking for.
Will I be pressured into making a same-day purchase at the SleePare mattress store?
While we're happy to assist you in the buying process, SleePare attendants offer a no-pressure experience.
There are no pushy salesmen in our showroom, and you won't be persuaded to purchase any product if you're not ready — especially if it's something you don't absolutely love.
Our staff is there to help you find the mattress, pillow, or bedding that best suits your needs and that will lead to a restful night's sleep, not to hassle you for a sale.
Once you're ready to buy, we'll still be happy to assist you and provide you with access to discounts so you're sure to get the best price on the mattress of your dreams — guaranteed.
Does SleePare price match?
Yes. SleePare guarantees you the best price, period. This applies for other sleep products as well (i.e. sheets, pillows, and other bedding).
Are returns free?
If you buy a mattress in the SleePare mattress store, it is backed by our 100 night exchange/return policy.
You are able to return or exchange a mattress purchased from the SleePare mattress store within 100 days of your purchase, and we will reimburse you for the full purchase price.
If you do decide to make a return, you will be responsible for either returning the mattress to the store, or paying for a pick-up service fee ($100).
The money will be refunded via the original payment method you've used during the purchase within 3 days of receiving the mattress in our store, or will be credited towards a replacement mattress, should you choose to make an exchange.
For any further questions please contact one of our store representatives.
Is there free delivery for mattresses?
When you buy a mattress at SleePare, regular shipping/delivery using FedEx ground via the manufacturer's shipping service is free.
If you'd like the mattress to be dropped off from our stock in-store, this is available for an additional $65 for local Tysons residents. If you'd like to have your mattress delivered with this option (from the Tysons mattress warehouse), you can schedule a specific day and time with us.
Additionally, SleePare offers a White Glove Delivery service option for $100. This includes mattress delivery, unboxing, and setup from members of our customer service team.
Will you remove my old mattress?
Yes! For only $80, we will remove and dispose of your old mattress to make your life easier! Keep in mind, this offer is for local residents of Tysons only.
Are there coupons available at your mattress warehouse?
Give us a call, send us an email, or chat online with one of our customer services team members and we will see what we can do to
offer you a discount before you buy.
Is the SleePare mattress store kid-friendly?
Children are welcome in the SleePare showroom as long as there is another adult who can supervise while you're taking a trial nap!
Are pets allowed in your mattress showroom?
Only leashed pets are allowed in the SleePare showroom. You may call us if you have any particular concerns and/or questions.
Is your mattress store ADA compliant?
Yes. The local SleePare mattress store in Tysons is wheelchair accessible and ADA compliant.
Thinking about an upgrade? Schedule your free in-store trial at the local Tysons mattress store today. Get excited to begin your journey toward a healthier, more restful night's sleep.