It's easy to explain why the best organic mattresses are popular among young, health-conscious buyers. Purchasing an organic mattress will reduce your carbon footprint and safeguard your health. They are eco-friendly to Mother Earth: mattresses with a conscience.
In this article, we'll explain everything you need to know about organic mattresses: what they are, how they're certified, and which eight we recommend to interested, eco-conscious sleepers.
What Is An Organic Mattress?
An organic mattress is made from a mix of natural and certified materials to create a product as free of harsh and chemically altered textiles as possible. In order for a mattress to be certified organic, and qualify for the USDA Organic seal, it must be at least 95 percent certified organic materials and processed without harmful chemicals.
Explain Those Labels To Me. GOTS and GOLS?
GOTS stands for Global Organic Textile Standard, while GOLS stands for Global Organic Latex Standard. GOTS ensures a minimum of 95 percent of the mattress materials be certified organic and prohibits the use of certain substances for the remaining 5 percent. GOLS requires that a mattress manufactured with latex is made from 95 percent organic latex and outlines requirements for the remaining 5 percent.
The GOTS and GOLS certifications are awarded and from independent 3rd parties which means a mattress company has to earn the approval. 
Are you concerned about chemicals in your mattress? Most non-organic mattresses contain dangerous toxins:
Mercury
Lead
Heavy Metals
Chloroform 
Cyanide
You won't find any of these toxins in the best organic mattresses.
1. Avocado Green Mattress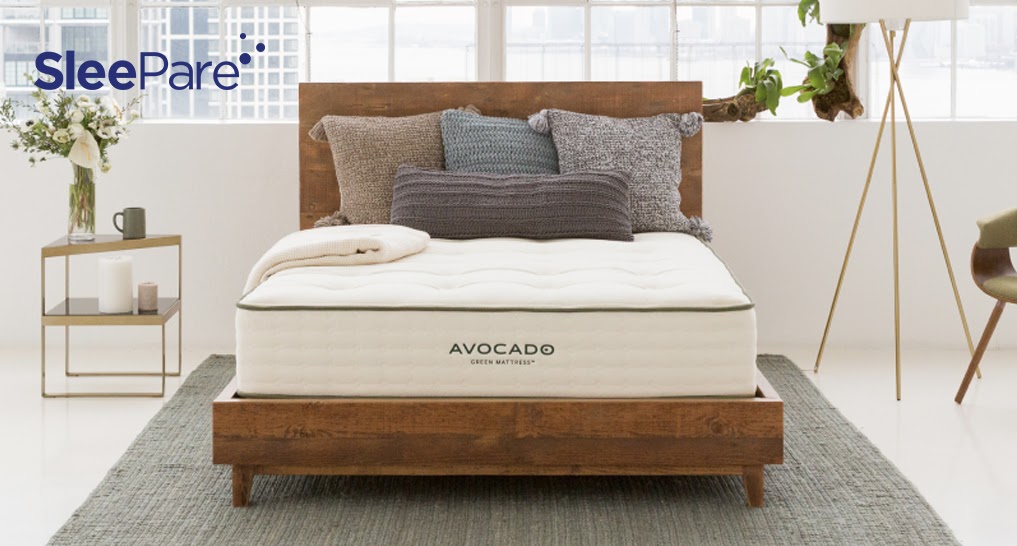 The Avocado Green has been rated as one of the best organic mattresses year after year. It is a hybrid featuring durable and supportive innerspring coils that float independently. This design reduces motion transfer, distributes weight more evenly, and keeps your back aligned. They are also needle tufted by hand. This is important because it allows for the layers to be bound together, without using toxic glues or adhesives.
25-year warranty and GOTS And GOLS certified.
2. Plushbeds Botanical Bliss Natural Latex Foam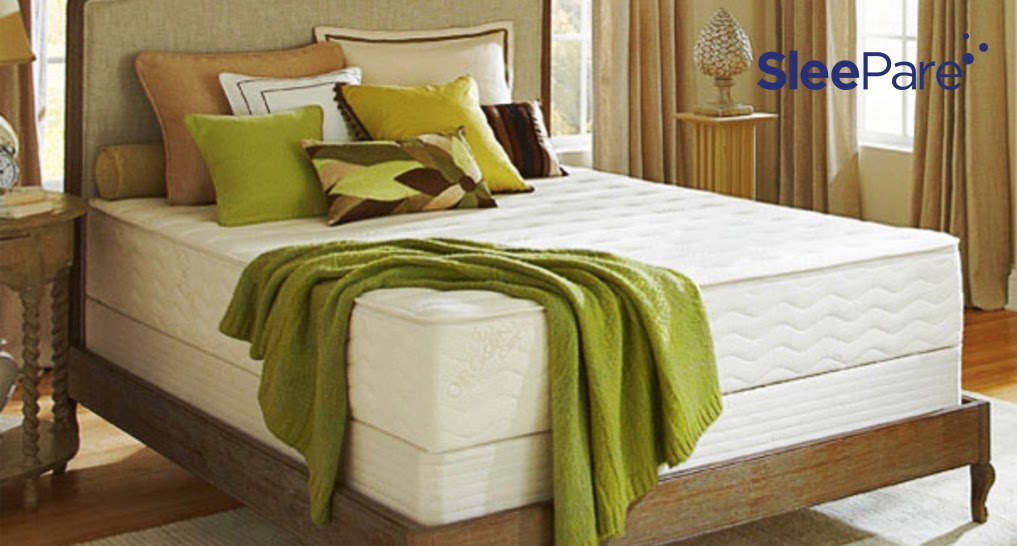 The Plushbeds Botanical Bliss Natural Latex Foam mattress offers customization. When ordering, you select the firmness. Once home, you can adjust the firmness just by unzipping the cover and rotating the layers.
Offered in 3 thicknesses, 9, 10, or 12 inches. 
Contains up to 10 pounds of organic wool batting for unsurpassed breathable airflow.
25-year Manufacturer's warranty and GOLS certified.
3. Awara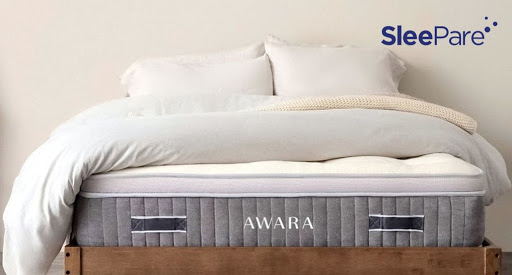 The Awara hybrid mattress is made with 9 inches of premium, individually wrapped pocket coils. These coils help the mattress provide proper spine alignment, full-body support, weight distribution, and reduced motion transfer. Combined with the contouring 4-inch latex layer, it gives you a touch of bounce for undisturbed comfort.
Awara plants 100 fruit trees for every purchase. This is to nourish farming communities and to aid in land restoration where it is urgently needed.
Forever lifetime warranty and made with Rainforest Alliance certified Dunlop latex.
4. Natural Escape Organic Hybrid Mattress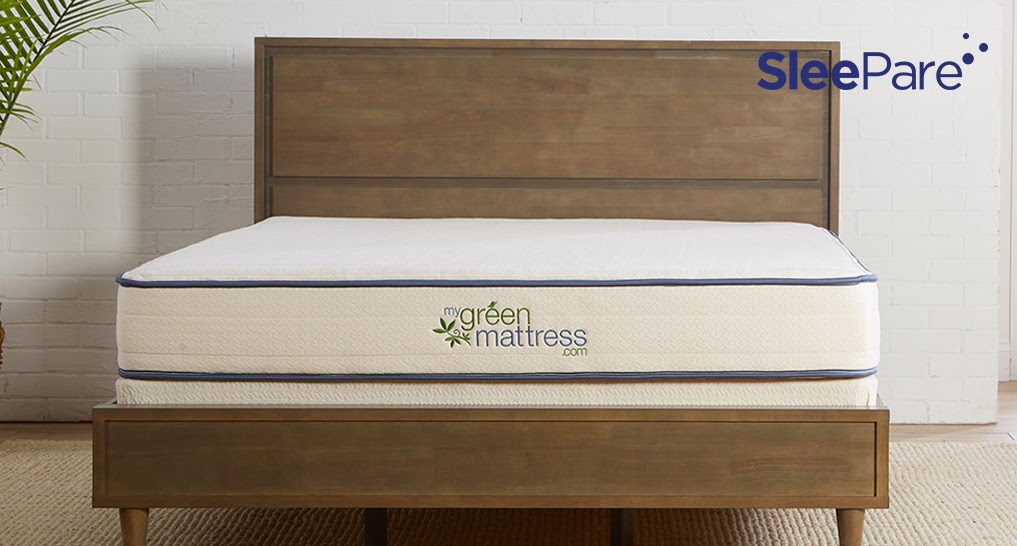 The Natural Escape Organic Hybrid is a medium-firm mattress, recommended for all body types. A hybrid with an 11-inch thickness, it offers a lot of support, edge to edge, and is the best organic mattress for the heavier folks. Comprised of three internal layers plus the organic cotton quilted cover, the base offers individually wrapped coils in a three-zone coil system. On top of the coils is a 3-inch layer of natural latex foam, followed by a layer of wool that is cushioning and serves as a fire retardant.
Because this mattress has a bit of extra bounce, if you or your partner is a soft sleeper you might feel slight motion transfer from one side of the bed to the other.
25-years warranty and GOLS and GOTS certified.
5. Zenhaven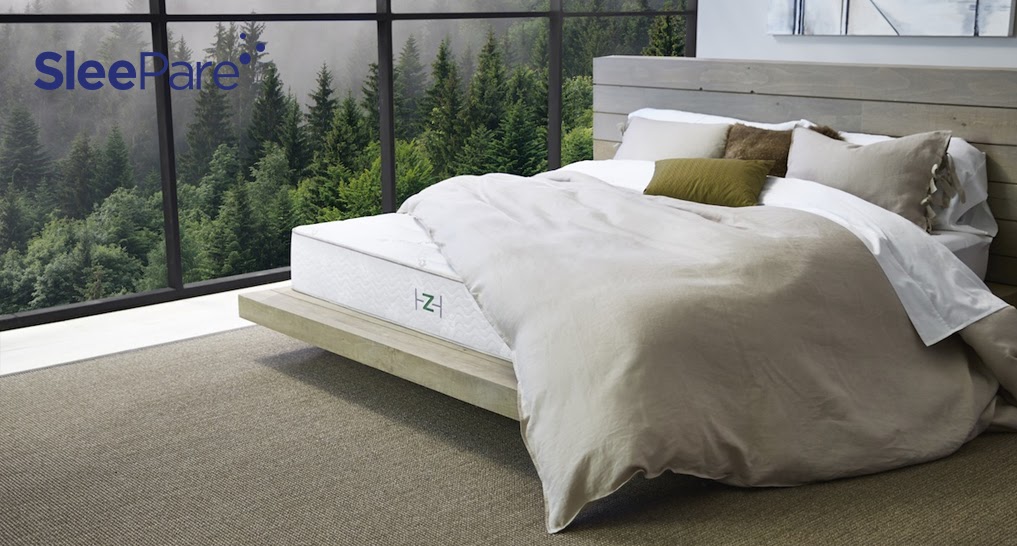 The Zenhaven is a 10-inch thick latex mattress. It has a proprietary latex 5 zone design that will give you firmer support where you need it and when you need it.
How do you choose a Zenhaven comfort level? Two different comfort levels have been built into one mattress. Simply flip it over. The bottom foundation layer is the support core. The gentle firm is 18% firmer than luxury plush. The 100% organic New Zealand wool cover adds moisture-wicking and breathability for added comfort.
20-year warranty.
6. The Nest Bedding Hybrid Certified Organic Hybrid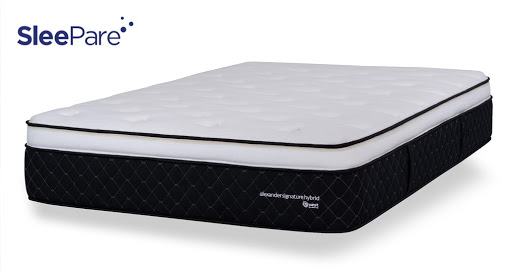 In the luxury category, this is the best organic mattress. No detail has been overlooked. Raw materials are thoughtfully sourced and processed. They are sanitized, and the professionals assembling each layer aren't even allowed to wear scented soaps, deodorants, or perfumes. The goal is to give you the best organic mattress. 
The mattress is a 12 inch thick hybrid. It is completely customizable when placing your order, but here are the basics. It is a coil innerspring system. These coils are wrapped in a cotton encasement so they never shift, even over time. The finest certified organic rubber latex is then added. The wool layer is topped by a cotton cover. This locks together for healthy support and luxurious comfort.
Lifetime warranty and GOLS and GOTS certified.
7. Sleeping Organic 100% Natural Latex Mattress
Each layer of this mattress is completely customizable. There are dozens of options. You will have a mattress that is totally personalized for your sleep needs. And the experts are there to give recommendations with your input. They will consider firmness preference, sleep position, split layers for couples and weight range.
20-year warranty and GOLS certified.
8. Savvy Rest Unity Pillowtop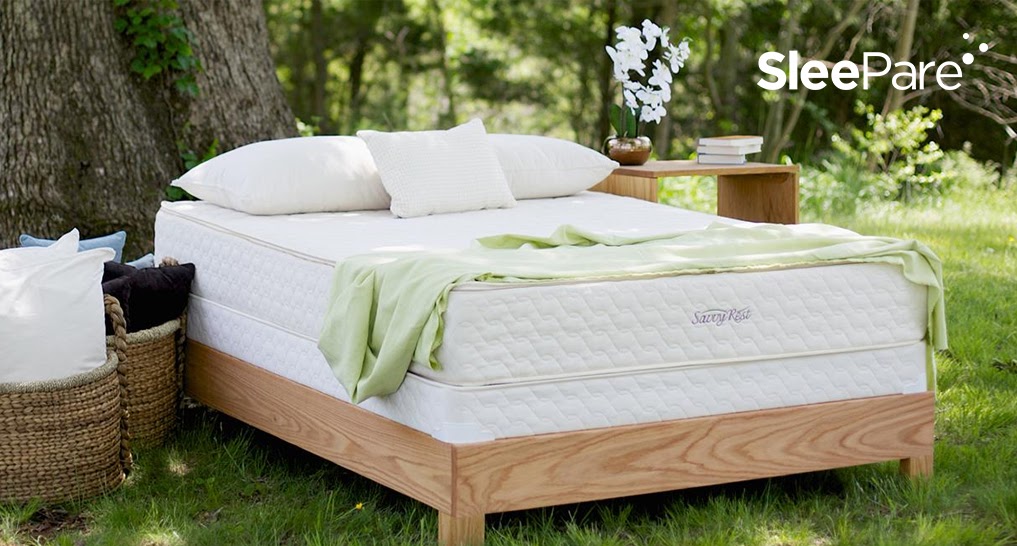 This organic pillow top mattress is made with 2 different types of natural latex. One is supportive and dense, the other is softer to provide gentle pressure relief. The cloud-like pillow-top creates extra luxury making it among the best organic pillow top mattresses available. This will be customized and created just for you. 
When you purchase Savvy Rest through their website, they donate 5 trees through the ReLeaf program. They have donated thousands and counting!
20-years warranty and GOLS and GOTS certified.