A complete sleep cycle is necessary to get a rejuvenating and energizing night's rest. REM sleep offers numerous benefits to your health, some of which are discussed below.
1. Improves memory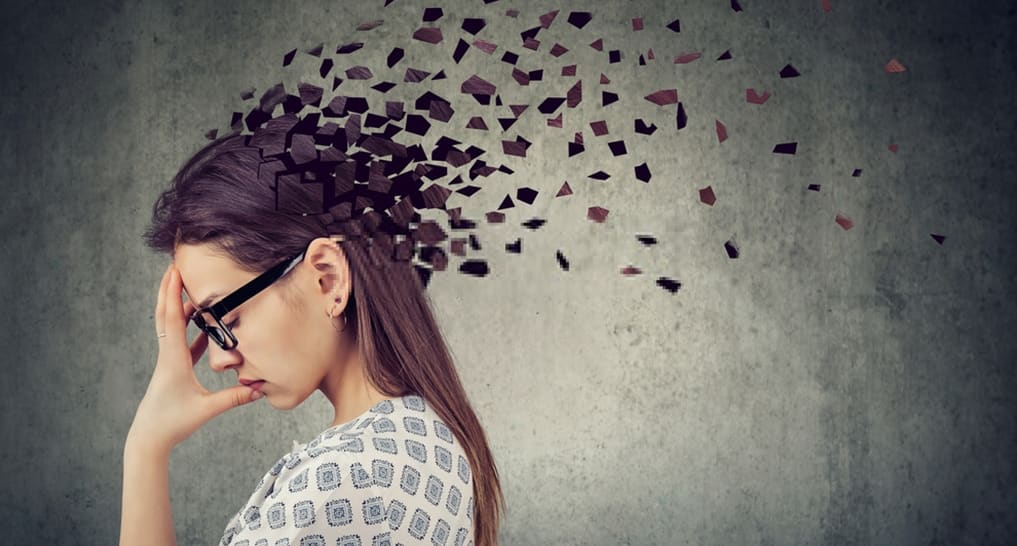 REM improves memory
REM sleep improves your ability to recall facts from your memory — specially if you've had excellent sleep patterns when you were an adolescent.
Potkin and Bunney researched in 2012 on children aged between 10 to 14 years to assess the impact of REM on declarative (fact recalling) memory. The subjects were divided into two groups – one slept well while the other didn't.
Researchers found that the former group had 20% increased memory recalling ability than the other. This indicated the recommended amount of deep sleep is crucial for enhanced memory consolidation.
Because seniors do not get enough REM slumber, you can see its impact on memory retention. In the long run, consistent lack of deep sleep may even lead to dementia.
2. Reduces the risk of cardiac problems
Maintaining proper heart health is not just a concern for older people anymore. Anyone is at risk of developing a cardiovascular problem — specifically those who skimp on REM sleep.
If you don't get a solid deep slumber for a few hours, the brain releases chemicals to prevent the dangers of continuously low blood pressure and heart rate. And thus, the system gets messed up, and you start waking up with high blood pressure.
According to a 2016 study published in the Journal of Brazilian Society of Cardiology, up to 72 hours of REM sleep deficit results in increasingly high blood pressure, causing ventricular arrhythmia or inflammation.
Some people are afraid lack of deep sleep might cause death. Well, now imagine the risks to your heart health if you miss out on REM for only a week!
3. Brain eliminates waste
During the day, the mind gets filled up with useful information as well as garbage.
Yeah, you read that right.
Think of the brain as your electronic device's memory. Now and then, you need to get rid of the accumulated cache (commonly called junk) to free up the space for new information and delete the hazardous files.
Similarly, your brain refreshes when you are catching your z's. Various chemicals are discharged to remove the toxins that accumulate while you were awake. After removing the cellular gunk, your brain is ready to take up new info the next day and work normally again.
4. Blocks psychological/mood disorders
Deep sleep prevents psychological disorders
Have you noticed when you don't sleep well, you wake up cranky and moody — possibly with a horrible headache?
REM slumber is directly associated with moods and mental health. Studies have shown sleep deprivation leading to depression, anxiety, bipolar disorder, sleep and schizophrenia in almost 90% of the cases.
After experimenting, researchers also found that only one night's lack of deep sleep can result in a dramatic mood change in 60% of the patients. In some instances, they also found a relation between depression development and short REM cycle duration.
Most doctors consider a decrease in deep sleep as one of the symptoms of mental illnesses. Hence, they try alleviating it to treat the psychological problem.
So, to avoid any psychiatric illness, put down your cell phone at night, switch off Netflix and prepare yourself for a healthy night's rest.
5. Prevents neurological disorders
Besides affecting your mental health, ignoring REM can further turn really nasty and cause lasting neurological diseases, such as Alzheimer's, Parkinson's, dementia, and Huntington's disease.
More than half of the elderly folk aged 60 above are prone to neurodegenerative disorders — with one of the main reason or symptom being lack of deep sleep.
20 to 50% of the patients develop severe sleep disturbance due to Alzheimer's, which may worsen if the condition debilitates. In most of the cases of Parkinson's, people are affected by REM behavior disorder — a disease in which a person acts out his/her dreams.
Cognitive behavioral therapy, catching up on missed slumber overnight, use of antidepressants and chronotherapy (light exposure to adjust melatonin release) techniques have shown dramatic improvements in treating the onset of these conditions.
Neurological problems can occur because of consistent REM deficit. In other instances, sleeplessness might become a symptom of such diseases. Bottomline, treating your snooze issue can reduce the risk of developing long-term neurodegenerative disorders.
6. Improves metabolic functions
A relaxing night's sleep is exactly what you need to refresh your body systems and give it some time to rest. While you're enjoying a deep slumber, the digestive system gets a chance to slow down for a bit and stop with all the hard work — like breaking down food and producing energy.
If you don't sleep well at night, the stomach won't be able to replenish the lost energy, and the digestion process would not be efficient. So, metabolic activity will be negatively impacted.
Additionally, during REM, the blood circulation improves to your main organs including lungs, kidneys, stomach, heart, and even muscles. Thus, when you wake up, you feel rejuvenated and energized.
In short, lack of REM could be bad for you. If you're interested in learning more about how REM affects your health, check out this highly informative TED talk by Dan Gartenberg.