Visit These 10 Best Sleep Clinics In NYC to Reclaim Your Sleep and Life
| Clinic | NYC office | Sleep Specialist | Best for: | Insurance coverage | Rating |
| --- | --- | --- | --- | --- | --- |
| Sleep Medicine Center, Weill Cornell Medical College | 425 East 61st Street 5th Floor New York | Daniel A. Barone, M.D. | Collaboration of experts from different medical fields for diagnosis and treatment | Yes | 4.5 stars |
| Dental Sleep Medicine, The Smile Bar NYC | 35 East 38th Street #1C, New York | Rhonda Hakimi, DDS | Best for stress-free sleep evaluation & cosmetic dentistry | Yes | 4.6 stars |
| The Mount Sinai Integrative Sleep Center | 10 Union Square East Suite 2A New York | Anne M. Mooney, M.D. | Expert multidisciplinary staff and numerous sleep centers across NYC | Yes | 4.2 stars |
| Allergy Asthma Sleep Center | 315 Madison Ave, New York | Mayank Shukla, M.D. | Pediatrics sleep apnea, asthma, and allergy management | Yes | 4.8 stars |
| The Gelb Center | 635 Madison Avenue 19th Floor, New York | Michael L. Gelb, DDS, MS | Custom-fit oral appliances for sleep apnea & TMJ disorders treatment | No | 4.0 stars |
| New York Sleep Disorder Center | 2951 Grand Concourse # 1A, The Bronx, NY | Mohammad Basit MD, D'ABSM, FCCP | Best sleep center in the tri-state area. Provides care for all sleep disorders | Yes | 4.0 stars |
| Eos Sleep Lab | 262 Central Park W New York | David O. Volpi, M.D., P.C., F.A.C.S | Sleep apnea and snoring treatment | Yes | 3.7 stars |
| Sleep disorders institute | 423 W. 55th Street, New York | Gary K. Zammit, Ph.D. | Adult, adolescent, and child psychology, behavior, and sleep consultation | Yes | 3.4 stars |
| New York Sleep-Wake Center | 275 7th Ave, New York, NY | Rodolfo Miranda, M.D. | Multidisciplinary diagnosis and treatment of sleep disorders. | Yes | 3.7 stars |
| Seven Oaks Sleep Science | Yorkville, Upper East Side, New York | Natalie Barnett, Ph.D. | Best pediatrics sleep specialist for infant and child sleep problems | N/A | 3.5 stars |
At SleePare, we leave no stone unturned to get you the quality sleep you deserve. Therefore, we have reviewed all the sleep clinics in NYC and selected these 10 sleep clinics with the most reliable sleep service.
We have checked the qualifications and reputations of their sleep specialists and technicians. We've asked the patients for their feedback and got testimonials to make sure you get the care you expect.
Let's have a look at the 10 best sleep clinics in New York and the services you can get there.
Pros
Cons

Experts from all medical fields collaborate for diagnosis
Comprehensive sleep testing
Best sleep specialists of NYC
Friendly staff
Clean and comfy patient rooms

Follow up with doctors can take months
Sleep Medicine Center is one of the best sleep clinics in New York for comprehensive sleep studies. Established in 2010, it's one of the largest academic sleep centers in the US with high service standards.
This state-of-the-art Manhattan Sleep Center is spread on 8000 sq. feet in the heart of the city. The facility has 12 hotel-like patient rooms with private bathrooms, cable TV, and Wifi. The rooms are comfortable, and the friendly staff makes every effort to help you feel at home.
A multidisciplinary team of pulmonologists, neurologists, and sleep experts evaluate you for a full range of sleep issues and underlying health concerns. You can get an overnight sleep study at the center or home. On-site PSG includes testing for blood oxygen levels during sleep.
You can consult some of the best sleep specialists in New York at Cornell Sleep Center. Renowned expert, author of "Let's talk about Sleep," Dr. Daniel A. Barone is the Associate Medical Director here. Dr. Barone is also at the forefronts of patient education at this institute.
Pros
Cons

Expert dentists and sleep apnea specialists
Custom oral appliance fitting
Clean and friendly atmosphere
Quick appointments

Best for sleep issues due to airway and dental problems only
Dental Sleep Medicine Center is a private sleep clinic in New York, owned and operated by Dr. Rhonda Hakimi and her specialist team. This sleep center specializes in painless modern dentistry practices and aesthetic dental care.
The Dental Sleep Medicine Center, aka, the Smile Bar NYC is a warm and friendly place, operating since 2003. The clean and comfy patient rooms give off a homey feel. The sleep clinic has modern, up-to-date equipment to test and diagnose your dental and sleep problems.
The highly experienced sleep care team works closely with you to make your stay at the clinic pleasant and stress-free. They make you feel relaxed so that your sleep at the clinic mimics your snooze quality at home.
Dr. Rhonda Hakimi is one of the best sleep specialists in New York to treat mild to moderate sleep apnea and snoring issues. If you need custom-fit oral appliances for sleep apnea, Dr. Hakimi has a large number of satisfied patients. The Smile Bar NYC is best known for its pleasant atmosphere and the attentiveness of Dr. Hakimi and her staff.
Pros
Cons

Best sleep specialists of NYC
Latest technology and equipment
Patient ambassadors for superior service
Adult and pediatrics sleep care
Visit Mount Sinai Integrative Sleep Center near you to get a comprehensive analysis of your slumber issues today. The Mount Sinai sleep experts work closely with weight management, ENT, and pulmonary specialists to find the real cause of your slumber blues.
You get your overnight sleep study in comfy patient rooms with free wifi, television, and a private bathroom. Some sleep centers feature Eight's smart beds to test their tracking software against medical results.
Each pediatric sleep testing room has two beds to accommodate the child and the parent. When you visit Mount Sinai Sleep Center NYC, you are assigned a patient ambassador to make your experience pleasant. They coordinate your consultation, testing services, insurance, and any other help you require.
Your sleep team depends on the Integrative Sleep Center you visit. Mount Sinai sleep specialists include the leading experts in their fields like Dr. Omar E. Burschtin, Dr. Anne M. Mooney, Dr. Jin Wang. The hospital regularly holds events and support group meetings, and distribute guides and videos to create awareness about sleep quality and its importance.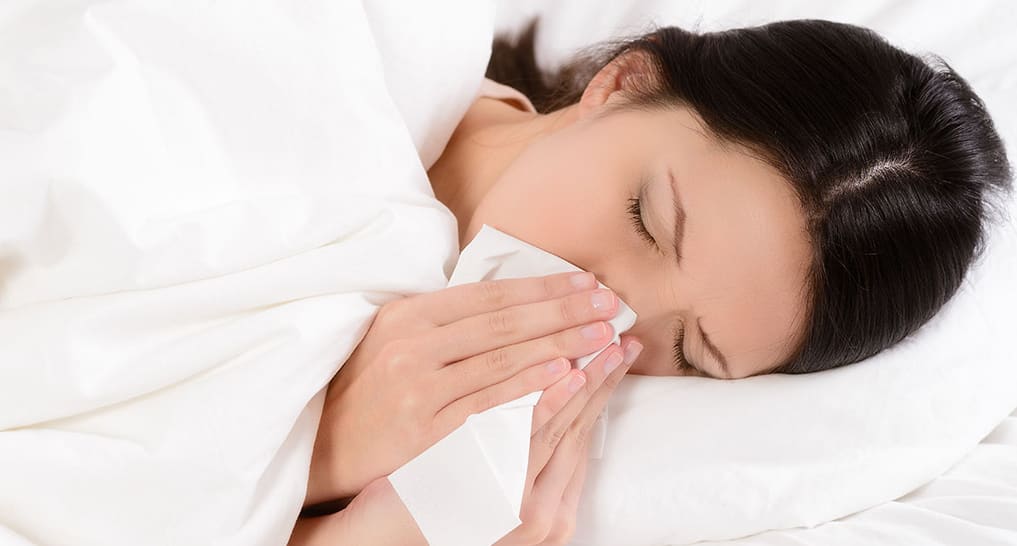 Pros
Cons

Extensive experience in pediatrics sleep issues
Behavioral therapy for sleep adjustments in kids, teens and adults
Separate bed for attendant during overnight sleep study
Consultation in English, Spanish, Russian, Indian, and Arabic.

High price
May have to wait during rush hours
The Allergy Asthma Sleep Center is an initiative of New York's best sleep specialist and pulmonologist Dr. Mayank Shukla. With six offices in NYC, Dr. Shukla uses his extensive experience with children to help you and your child snooze better.
All of Dr. Shukla's New York sleep centers are clean and well equipped. If sleeping at a clinic alone gives you creeps, you can bring a friend along to sleep with you. Each room has two beds, but you never share the room with another patient, rest assured!
These NYC sleep centers focus on your sleep disorders, most commonly, sleep apnea caused by allergies and asthma. He has been treating sleep apnea patients of all ages for the last 15 years. For kids, Dr. Shukla uses behavioral techniques and adjusts sleep schedules first.
The friendly staff greets you as you enter the clinic. The sleep team at Allergy Asthma Sleep Center are trained to tackle kids. Dr. Shukla, in particular, is very gentle and subtle with children. He's indeed one of the best pediatric sleep specialists in New York.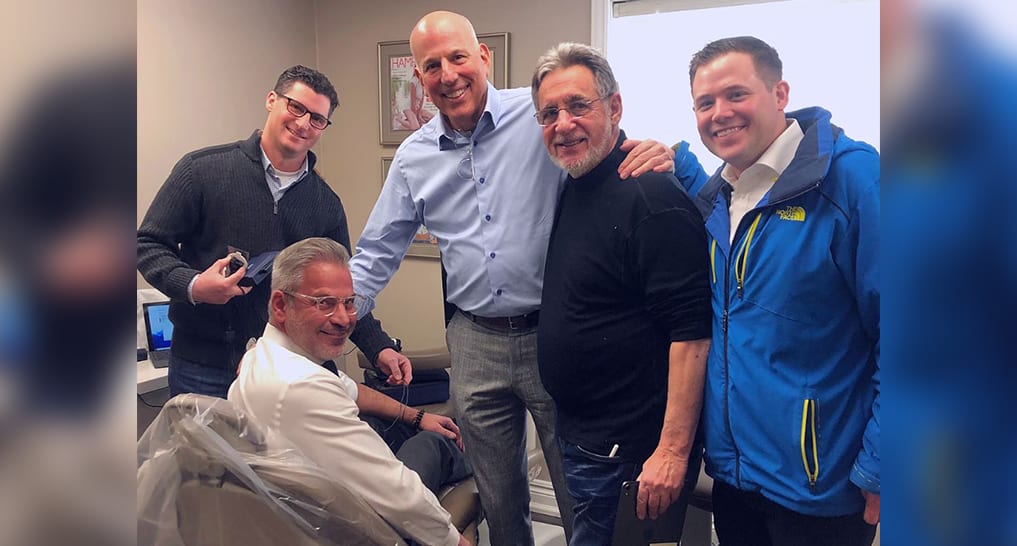 Pros
Cons

TMJ, sleep apnea, and headaches specialist
Latest testing equipment
Variety of oral appliances and fixtures for treatment
Quick consultation

Insurance issues
Expensive
The Gelb Center is an international standard sleep center in Manhattan, New York. Dr. Harold Gelb founded the Gelb center over 30 years ago. His son, Dr. Michael Gelb, the renowned spokesperson, author of "GASP, The Hidden Airway Problem," is its owner and director.
Located on the 19th floor, the Gelb clinic is a clean and cozy place. Numerous modern modalities help the physicians find the right diagnosis for your sleep, dental, and head & neck issues. The warm and friendly healthcare team makes every effort to make your overnight stay pleasant for sleep studies.
Like the Smile Bar NYC, this Manhattan sleep clinic also deals in dental sleep medicine, mostly sleep apnea. You can get overnight sleep studies, state-of-the-art imaging services, and emergency care for your dental pains and headaches.
Dr. Gelb is known for the treatment of Temporomandibular Joint (TMJ) disorders and sleep apnea through oral appliances. He co-invented NORAD and Airway Centric, the devices to keep your airways open while you snooze. Dr. Gelb also appears in media often to increase patient knowledge about sleep and dental pain issues.
Pros
Cons

Comprehensive diagnosis and treatment of sleep disorders
Home delivery of treatment appliances
Thorough in consultation
Clean and warm ambiance
Cost-friendly

Long wait for scheduled appointments
Communication issues among staff
If you happen to be in the tri-state area, you can get comprehensive testing for your sleep disorders at this sleep clinic. Established in 2005 by Dr. Mohammad Basit, New York Sleep Disorders Center was the first sleep clinic in the Bronx.
The facility has a friendly and warm atmosphere. You get your sleep study in hotel-like rooms, clean and well equipped, complete with amenities. The sleep specialists are attentive to all your complaints and ensure quick diagnosis and treatment.
You can get all kinds of testing procedures at this privately owned sleep center. If you qualify for the home sleep study, you get all the educational support you require. The physicians communicate your results over the phone. You get your treatment appliances like CPAP machine through home delivery.
The owner and Medical Director, Dr. Basit, establishes a long term relationship with the patients to provide ongoing support for quality sleep. The NY Sleep Disorder Center also set up patient education seminars to promote awareness about the impact of sleep problems on health and wellbeing.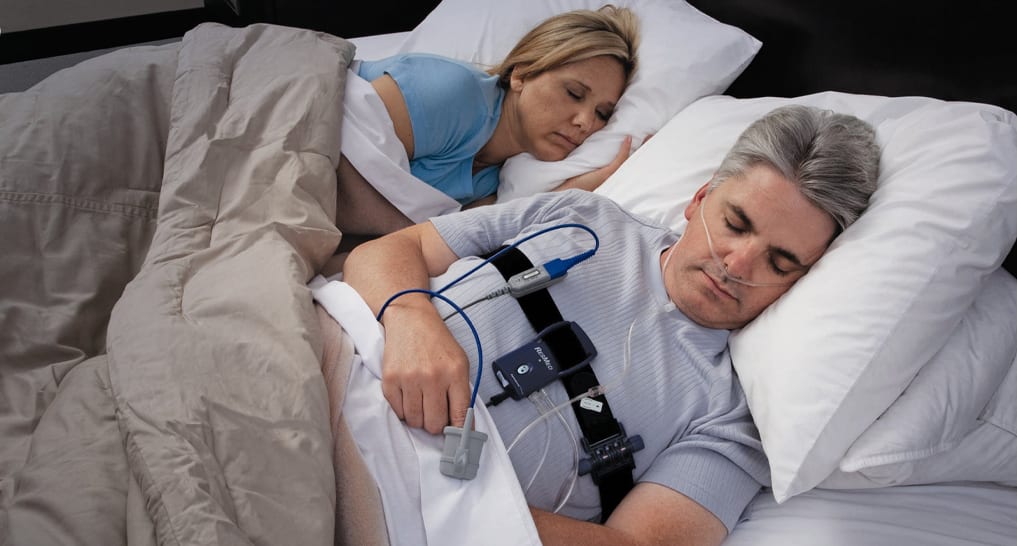 Pros
Cons

Sleep apnea and ENT related sleep disorders
Accurate diagnosis
Diverse treatment options
Friendly doctors and technicians

Long wait sometimes
Issues with insurance
If you snore loudly and regularly, visit EOS Sleep Lab for a comprehensive investigation and diverse treatment options. The leading ENT doctor and sleep apnea expert, Dr. David O. Volpi established EOS Sleep Lab in 2010. It has currently three sleep clinics in New York City.
The ENT specialists at EOS Sleep Lab run tests to find out what obstructs your airways to cause your sleep apnea or snoring. The treatment options include sleep style modifications, oral appliances, CPAP fitting, and outpatient and inpatient surgeries.
You get to stay at a high-end hotel room in Central Park for your sleep study. Some patients complain of long waiting time during rush hours. But most are satisfied with the consultation and treatment they get.
With 20 years of experience in the field, Dr. David O. Volpi specializes in treating advanced sleep apnea and snoring. He co-authored a comprehensive guide to snoring, "Wake UP! You're Snoring!" and appears on various shows to create awareness about numerous snoring solutions.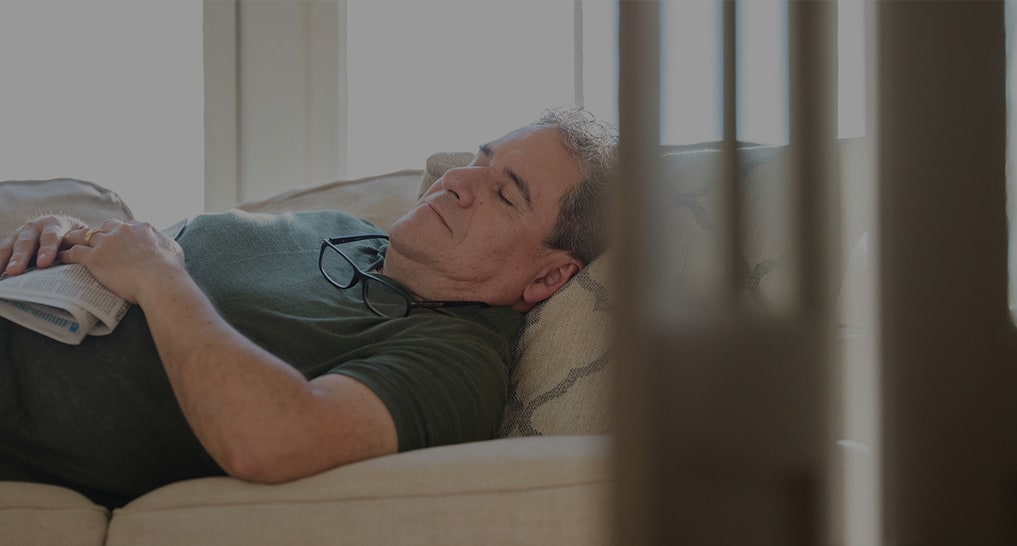 Pros
Cons

Adult, adolescents, and pediatrics sleep service
Competent and friendly technicians and doctors
Comprehensive sleep testing
Clean and comfy patient rooms

Delays in follow-up
Long waiting time for scheduled appointments
Unhelpful reception staff
Unlike dental sleep clinics, the Sleep Disorders Institute on the 55th street, Manhattan deals solely in sleep medicine. It's New York City's largest accredited sleep center, named "Center of Excellence" by New York magazine.
The spacious facility has 20 hotel-like patient rooms equipped with the latest machinery to record your sleep vitals. Bathrooms have showers with free bath and shower amenities. The trained sleep team knows how to make you feel relaxed for overnight sleep studies.
At this Manhattan sleep center, you can consult some of the best adults and pediatric sleep specialists in NYC. You can get all kinds of overnight and daytime sleep studies. You can also request a psychiatric or behavioral evaluation to find the cause of your or your child's sleep issues.
Dr. Gary Zammit founded the Sleep Disorders Institute in 1990. The NY Times Magazine's Super doctor, Dr. Joseph Ghassibi is the Medical Director. The Sleep Disorders Institute holds monthly Wide Awake Support Groups meeting to bring awareness to slumber issues and their treatment.
Pros
Cons

Relaxation therapy as sleep aid
Biofeedback to track treatment success
Polite and friendly staff
Well-reputed sleep specialists

Long waiting time
Delays in follow up
AT NYU Langone Health Sleep-Wake Center, experts from different medical specialties join together to find and treat the cause of your slumber issues.
The New York Sleep-Wake Center is a joint venture of the Department of Neurology, Pulmonology, Critical Care, and Sleep Medicine. You can get overnight and daytime sleep studies at the NYU Langone facility. A home sleep study is also available.
This Manhattan sleep center specializes in the management of sleep apnea, narcolepsy, and insomnia, among other disorders. Along with CPAP pressure settings, you can also get relaxation therapy with biofeedback to track the success of the treatments.
NYU Langone has seven board-certified sleep specialists on its Sleep-Wake Center panel. Although the staff is polite, the patients report long waiting time and difficulty scheduling a follow-up.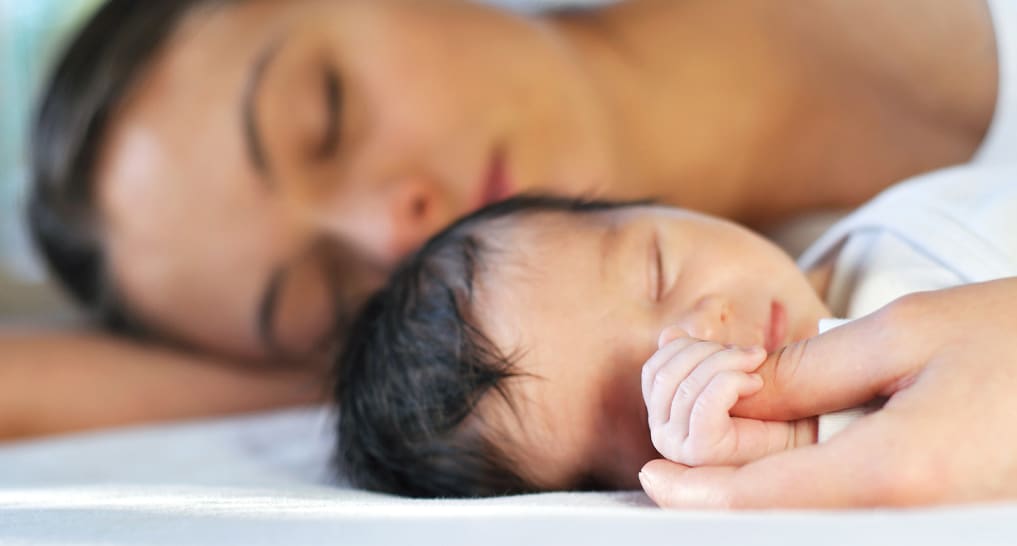 Pros
Cons

Best pediatric sleep center in NY
Day and night, home visits available
Phone consultation available
Excellent support system for new moms

For infants and babies only
Who says a new mom must suffer from sleepless nights instead of basking in the joys of motherhood? Dr. Natalie Barnett helps parents develop good sleep habits in their babies. She believes the earlier you start, the quicker you'll go back to being the happy, well-rested person you were.
The Seven Oaks Sleep Science is one of the few sleep clinic in New York, solely dedicated to kids slumber problems. This sleep center explores babies sleep patterns and teaches you the importance of early sleep training for babies.
The pediatrics sleep specialists at Seven Oaks Sleep Science give you a nighttime sleep schedule complete with daytime naps for your baby. If your baby's having a tough time falling and staying asleep, the sleep center also recommends various kids sleep aid tools.
Dr. Barnett is the best pediatrics sleep specialist in New York. If you live in Manhattan, you can get additional support through daytime and nighttime house calls. Otherwise, you can get phone consultation and get four follow up support calls to adjust the sleep routine as your baby grows.
So, next time your sleep issues drive you to insanity, head over to one of these best sleep clinics in NYC, and reclaim your life.