110+

Sleep Statistics and Trends You Need for 2021
---
The more you know about sleep, the better you can understand your own habits.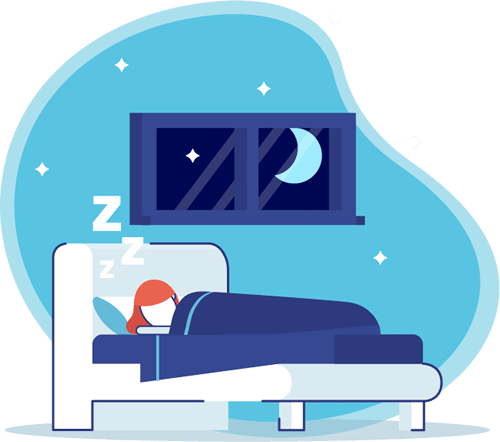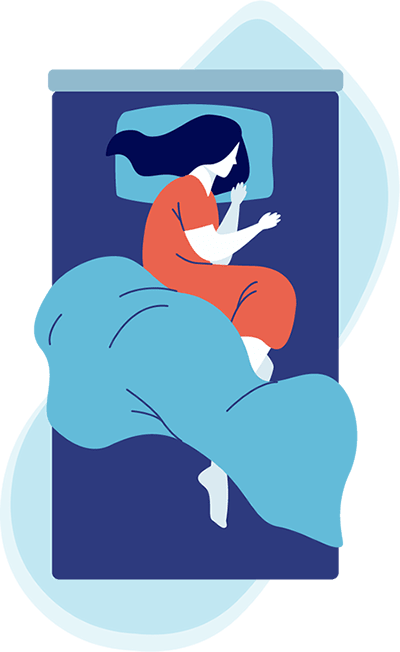 A few minutes of social media just before we go to bed is something most people do.
Five minutes won't make much of a difference, right?
Well according to science, they do. Screen time at any point of the day affects your sleep, but it's more disruptive if it's closer to bedtime. Everyday life choices, no matter how insignificant they may seem, can have a big impact on your sleep quality.
Sleep is vital for our health, much like proper food and exercise, but most of us take it for granted. We fail to realize how our sleep health affects our mental and physical well-being.
Did you know that insufficient sleep can even jeopardize your life? Your lack of sleep can become a risk for others too — sleeplessness contributes to a high number of accidents each year in not just the United States but all over the world.
Just look at these shocking facts and I bet you'd think twice before skimping on the recommended amount of sleep next time.
02

Sleep and Women

Women are more at risk to have sleep disorders due to the prevalence of anxiety and depression.

Research Gate

Women spend 25% more time on childcare and household activities than personal care.

Medical News Today

13% of adult men and 36% of adult women aged 65 or more take about 30 minutes to fall asleep.

Sleep Education (AASM)
03

Sleep and
Lifestyle Factors
06

Sleep Habits

The average bedtime for American sleepers is 11:21 PM.

Yahoo Finance

New Zealand has the highest average sleep time of 7 hours 30 minutes, closely followed by the US with an average sleep time of 7 hours and 6 minutes. Japan has the lowest average sleep time of 5 hours 59 minutes.

Science Advances. AAAS
07

Sleep Deprivation

Drowsy driving is as dangerous as driving with an 0.08% alcohol intoxication, which is illegal in many states across the country.

Sleep Foundation

People with less than 7 hours of sleep each night are at higher risk (12%) of premature death.

Warwick News & Event

People who sleep less than 6 hours could increase the economy by $226.4 billion by sleeping a couple of more hours.

Rand Corporation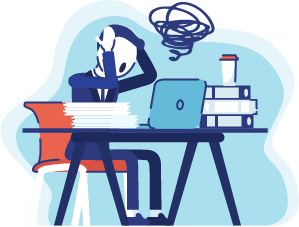 Sleep deprivation can cause an annual loss of 11 days of productivity per person.
The Washington Post
A mother's risk of sleep deprivation increases by 46% with each child per household.
Breaking News English
08

Dream Statistics

More than 50% of the people report having lucid dreams at least once in their life.

Sleep Foundation

Above the age of 10, people dream about 4-6 times per night. So, out of 8 hours, you may spend two dreaming.

Sleep.org

65% of dreams are angry or sad while 20% are about happiness, on average.

NCBI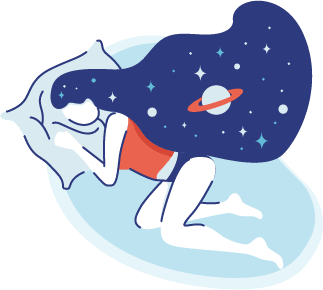 REM sleep, during which people usually dream, improves problem-solving skills. Those who dream in REM are 32% better at doing puzzles than those who dream in non-REM.
National Institutes of Health
10

Mattress Statistics

In 2017, the online mattress industry saw a sudden hike with a 60.6% increase in sales.

Digital Commerce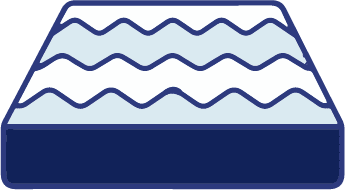 In 2015, memory foam was the most popular mattress type with an 81% customer satisfaction rate.
Market Research.com
49% of Americans prefer sleeping on innerspring units or pillow-top mattresses, making them the most popular ones.
The Better Sleep Council
Despite all the scientific evidence, we don't value our sleep as much as we should. But to sum it all up, people of all age groups should sleep for 7-9 hours daily to ensure physical, emotional and mental well-being.
Sleep aids can help us improve our sleep; but lifestyle changes are a much more effective and long lasting solution. Exercise, balanced diet, effective bedtime ritual, and a comfortable mattress, all boost the quality of our sleep. If all else fails, make sure you're sleeping on the best mattress for you!