Escape From the Chaos of DC in Arlington
A Middle Ground Between Urban and Suburban Life
Home to few of the most famous buildings in the country — the Pentagon, Arlington National Cemetery, the Marine Corps War Memorial, and Air Force Memorial — Arlington is the Top 100 Best Places to Live in the US. Located across the Potomac River, between Washington DC and Tysons Corner, Arlington is an attractive suburban county in Virginia.
Just 12 miles away is Fairfax County's largest shopping mall, Tysons Corner Center. It's every shopaholic's dream destination. The tourists and locals all enjoy shopping from its high-end retail chains, department stores, and luxury brands.
Visiting the SleePare mattress store near Arlington is an excellent excuse for a trip out of town. Enjoy sightseeing, shop at Tysons Corner and when you crave for rest, take advantage of SleePare's free 30-min nap session on top online mattresses.
We have a vast collection of comfortable mattresses in all firmness levels. In-house sleep experts help you choose the mattress type and size suitable for you. So, schedule your appointment today and enjoy your day out of town.
The Fantastic Growth of Arlington Over the Years
Having a 61% lesser crime rate than the national average, preserved natural greenery, and flourishing real estate. With only a 2.8% unemployment rate, Arlington is a magnet for tourists and new residents relocating here from around the world.
With an area of only 26 square miles, it is one of the smallest towns but with residents belonging to more than 140 different countries. But, Arlington takes great pride in its diverse community, and you can experience this heterogeneity in the local cuisine and culture too.
In 2018, the town was ranked as the second-best city for millennials. The town has some of the largest employers including the US Department of Defense, United Airlines, US Airways and the US Department of Justice.
With higher employment chances and a sound housing market, the town is ideal for single, young professionals and new families. Moreover, the city's 11 Metro stops make Arlington a car-optional town with easy access to public commute.
Arlington city also excels in the field of education. The community is highly educated, with 72% of the locals with a bachelor's degree. The average school results are 25% higher than the rest of the US signifying its superior education system.
The city has many world-class institutes known for its quality education and high standards. These include Marymount University, George Mason University, Strayer University, and The Art Institute of Washington.
Arlington — Fittest City in the Country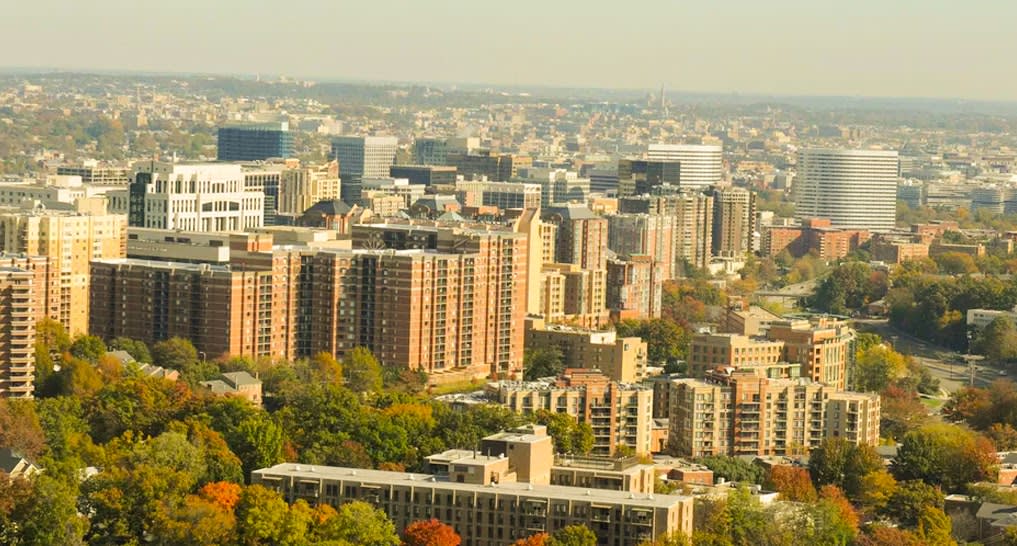 According to the American College of Sports Medicine, Arlington is the healthiest community in America. The residents' lifestyle and community infrastructure promote healthy living.
According to a survey, more than 90% of adults report exercising daily for more than a month. The 17 miles of Mount Vernon Trail provides gorgeous, lush green views of Arlington and Washington DC combined. It is open 365-days a year, making it one of the busiest walking, biking, or running trail.
To protect the environment and preserve wildlife, the locals use bikes to commute around the town. Thanks to Capital Bikeshare venture, bikes are accessible for residents and tourists from every part of the county. Use cash or credit to rent a bike from one of the 200 stations in Arlington and Columbia.
SleePare mattress showroom is only 20 minutes' drive away from Arlington. Sound sleep is crucial for health, and you can enjoy restful sleep only if you have a comfortable mattress. Therefore, this mattress store in Arlington has all the different types of beds, from high-end memory foam and hybrid mattresses to affordable foams and spring ones.
Test a wide collection of online mattresses from our firmest to softest beds to find the one most suitable for your comfort. Our sleep experts will guide you every step of the way. You can also schedule your visit to get exclusive access to any mattress for 30 minutes to assess it thoroughly.
Directions From Arlington to SleePare Tysons
Head west on Washington Blvd and take the ramp onto I-66 W
Merge onto I-66 W and continue for 0.8 miles
Keep right at the fork to continue on VA-267 W and follow signs for I-495 (4.1 miles)
Take exit 17 for VA-684 and turn left onto VA-684 S (0.5 miles)
Turn right onto Spring Hill Road (0.3 miles)
Turn right, and cross parking. You will see Dogtopia of Tysons Corner ahead
Turn right, and SleePare will be on your left
For public transit, take the Silver metro from Virginia Square Metro Station on N Monroe St. You will reach Spring Hill Station in 19 minutes. From the platform, cross the Leesburg Pike road over to the other side. From the exit, turn right, cross the parking onto VA-7 W/Leesburg Pike road and turn right.
From Spring Hill Metro Station, take bus 424 and drop off at Tyco Rd stop in about a minute only. Head east on Tyco Rd and turn right when you walk past the Kintz-Mejia Academy of Ballet on your right. Walk down the road. SleePare will be on your right.