9. Monticello Mattress and More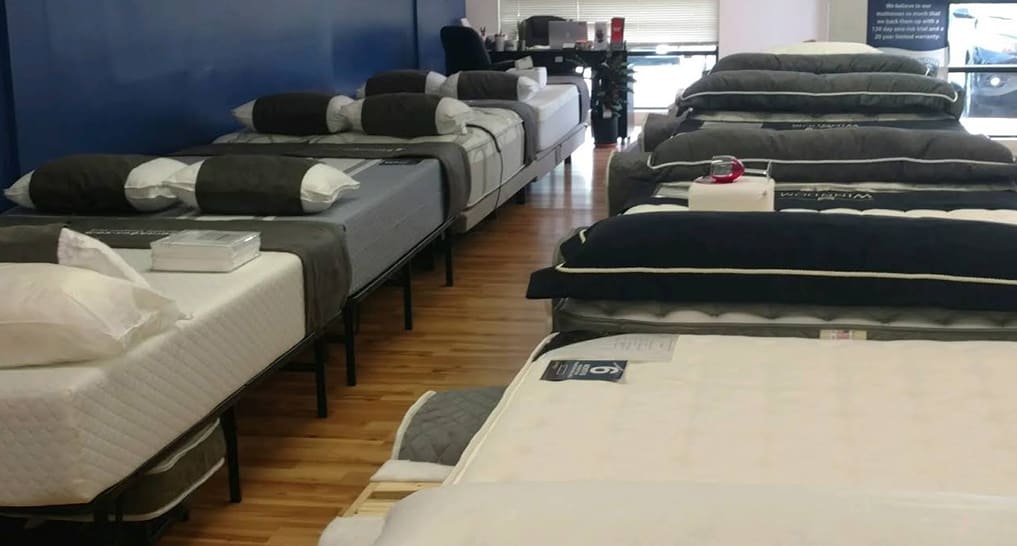 Monticello Mattress and More have an excellent local reputation amongst the locals in Charlottesville. They are owned by your local guy, Geoffrey G. Hoffman, who founded this business in 2015.
It is your local favorite mattress store for several reasons.
They aim to provide the citizens with a service that offers both quality and price. This is something that consumers have often complained about. Because it sounds like a scam when promised by the high-end mattress retailers.
But rest assured, such is not the case with your guy Geoffrey.
Monticello has been Virginia's number 1 readers choice 2016 best furniture and mattress store.
Their items range from the mattress, mattress protectors, bed frames, sheet collection, bed frames, shoulder cut out pillows, and high rise foundations.
They are very transparent in terms of recommending you a mattress. What could be useful for you and what could not be suitable for you, they are sincere. Hence customer servicing is fantastic.
Since it is locally owned, the revenue earned contributes to the economy of the city. Therefore supporting your own local business would mean, playing a role in boosting the prosperity of your city.
A unique feature that sets them apart from their competitors is that they make custom sized mattresses. Now that is something only a local running business could provide.
Talking about customized good, everybody has a love for them because they are unique.
It is a dream come true for individuals who would like to have a customized mattress made for a personalized bed or one for their RV or a chill spot by the fire in their balcony.
Especially the local architectures can hit this place up for new projects.
High-end brands rarely indulge in customized transactions; hence, now you have a local place that produces high quality customized and affordable mattress of your choice.
They also believe in community building and hence gives a portion of their sales to two local charities, Alzheimer's Association of Charlottesville and The Fluvanna SPCA.
So if you strongly believe in these causes and want to help these associations somehow, you can always make a stop at Monticello's.
| | |
| --- | --- |
| Popular Brands: | Winndom, Milly |
Services for home delivery- setup, removal
Financing available through sweet Pay
10-year guarantee
Customized mattresses
The website needs Content