A Peek Into The Mattress Shopping Patterns In The USA
According to a 2017 consumer survey, 40% internet users shopped online for a mattress many times a month. I, for one, can confirm this method of shopping is more fun and addictive than offline shopping. Who even wants to go to stores when you can access various options from your phone!
The age factor plays a vital role in the success of online shopping. Millennials (41%) are more inclined toward online mattress than Baby Boomers (15%). It's understandable since older folks are less tech-savvy. However, e-commerce has now become much more manageable for aged users.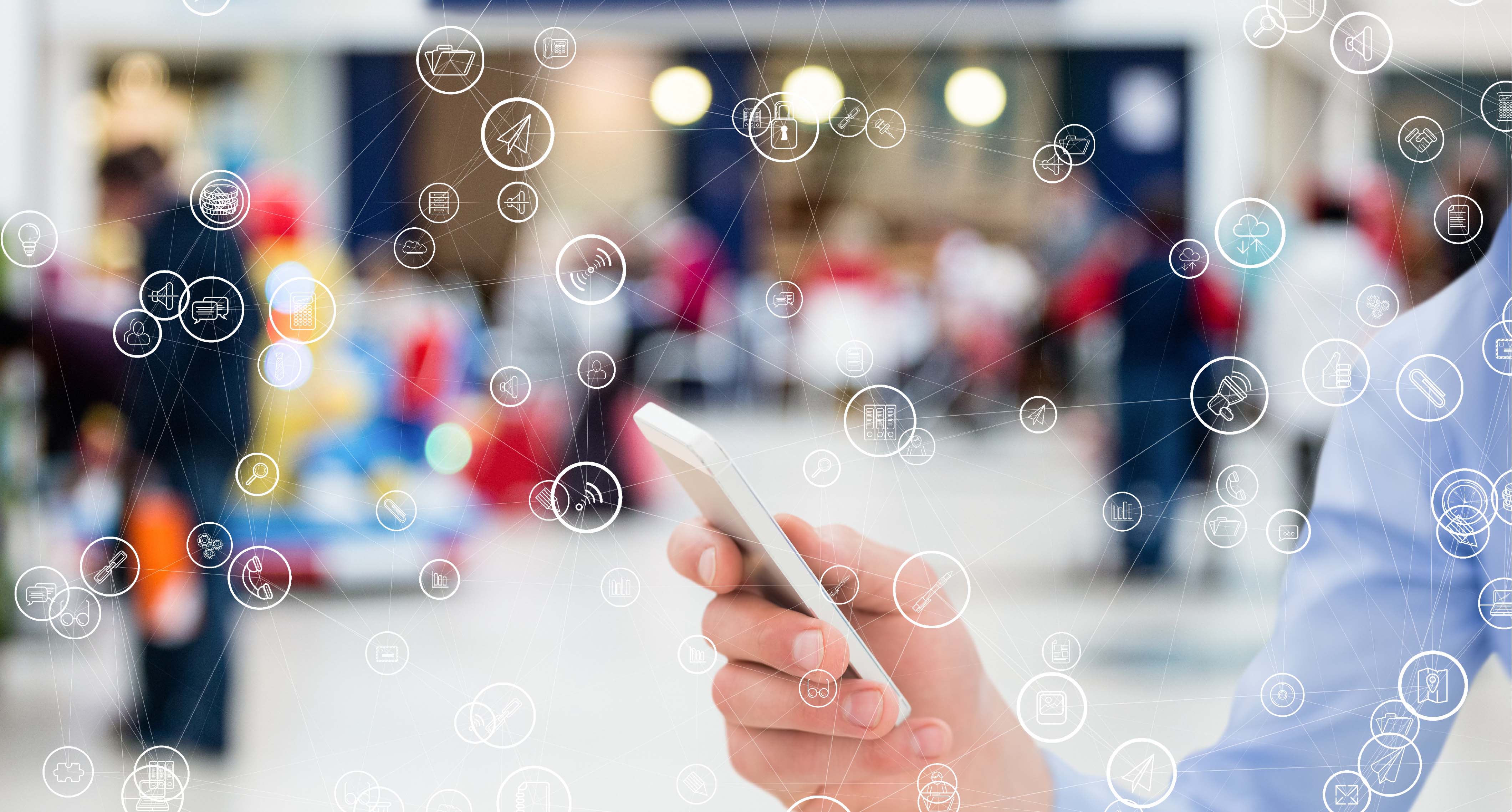 Social media platforms also enhance the online mattress shopping experience. A well-known brand called Purple effectively uses video mattress marketing to reach a wider audience. Facebook and Twitter serve as excellent sites for disseminating promotions and events among social media users.
Safe to say online mattress shopping is the new cool and an integral part of the thriving US economy.
In this article, I'll share top 15 awesome things you didn't know about online mattress purchases. These will help you enjoy wholesome and memorable shopping experience.
Utilize Coupons And Promo Codes
One of the easiest ways to save up on online mattresses is through promo codes or coupons. And it is essential to know that not every item you buy with coupons is overall subpar. In fact, you can land with top-notch merchandise using this tip.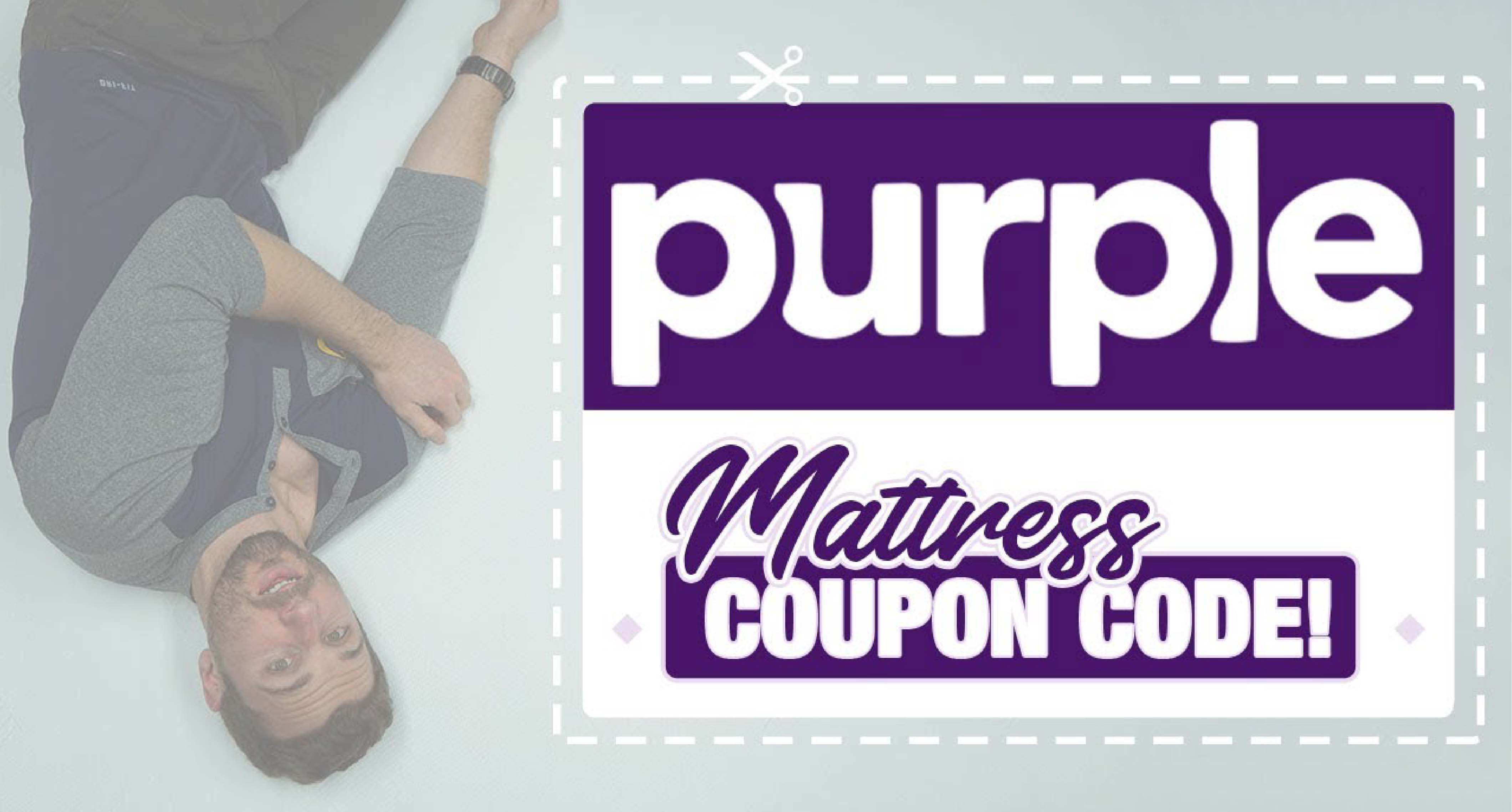 Promo Codes Example – Sleepy's
Numerous companies like Groupon, coupons.com, and Sleepy's, offer incredible discounts on a routine basis. You can avail up to 50% savings! Various sleep essentials brands also provide monthly or weekly discounts to their valued customers.
For example, at Coupons At Checkout, you can get 14% discount on Casper mattresses. Furthermore, many mattress review sites have affiliations with the brands. You can buy mattresses for reduced prices through their affiliate links and websites.
So, always be on the lookout for such deals on the brand pages. It can help you save your precious bucks!
Make The Most of Black Friday And Cyber Monday Deals
Around the globe, and especially in the USA, one of the most celebrated days for shopping enthusiasts are Black Friday and Cyber Monday. The first day right after Thanksgiving is called Black Friday whereas Cyber Monday is the first Monday after the same. (Just talking about it is giving me shopping thrills!)
People from all nook and corner of the country flock to malls and fill up their online carts on these two days. You can either buy stuff for yourself or your loved ones for holidays or stock up on gifts you give out during the whole year using the superb deals on Black Friday and Cyber Monday.
Mattress brands and new sleep essentials seekers, both make the most of these events. People wait eagerly for Thanksgiving all year so they can finally buy their dream mattress. For businesses, it is a prime time to promote their name nationally and internationally.
Black Friday Deal At Amerisleep
Last year, Amerisleep offered $200 off on any mattress purchase as a Cyber Monday and Black Friday Sale gift. Trust me, this is an awesome discount!
Avail Amazing Limited Time Offers
Each mattress brand offers a unique limited time offer on its products during the year. It is an effective way for them to publicize their company on a large scale. People can't resist purchasing items on sale – emphasizing people while pointing at myself!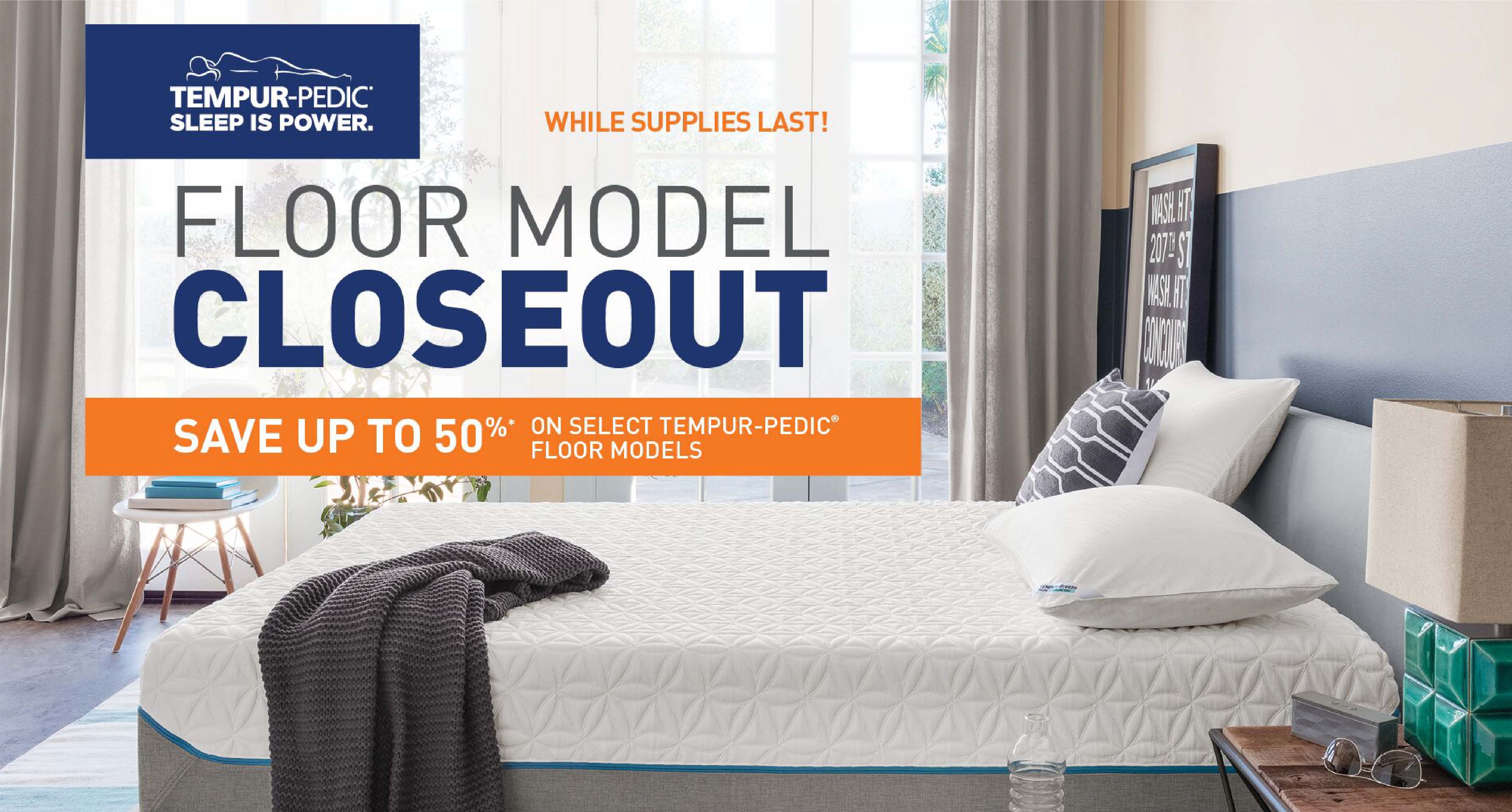 Example – Limited-Time Savings
These limited offers are, of course, temporary. Be vigilant and keep checking the social media pages of the mattress companies over the year. You can find a vast variety of mattress types on sale, including some of the best memory foam, latex, and innerspring mattresses.
All manufacturers usually put the best items on sale – positive feedback from thousands of customers lead to better sales. But to be on the safe side, it is always a good option to buy from famous names as you can't go wrong with them.
A lot of the online brands sell their products through Amazon, eBay, etc., that feature cheaper prices every month on sleep essentials. Don't forget to avail them ASAP!
Benefit From The Direct-To-Consumer Business Model
Among the significant benefits of e-commerce is the business model approach of the companies. The direct-to-customer structure helps to cut down the extra costs associated with middlemen, and retail stores. It saves you the commission you inadvertently pay to the sellers.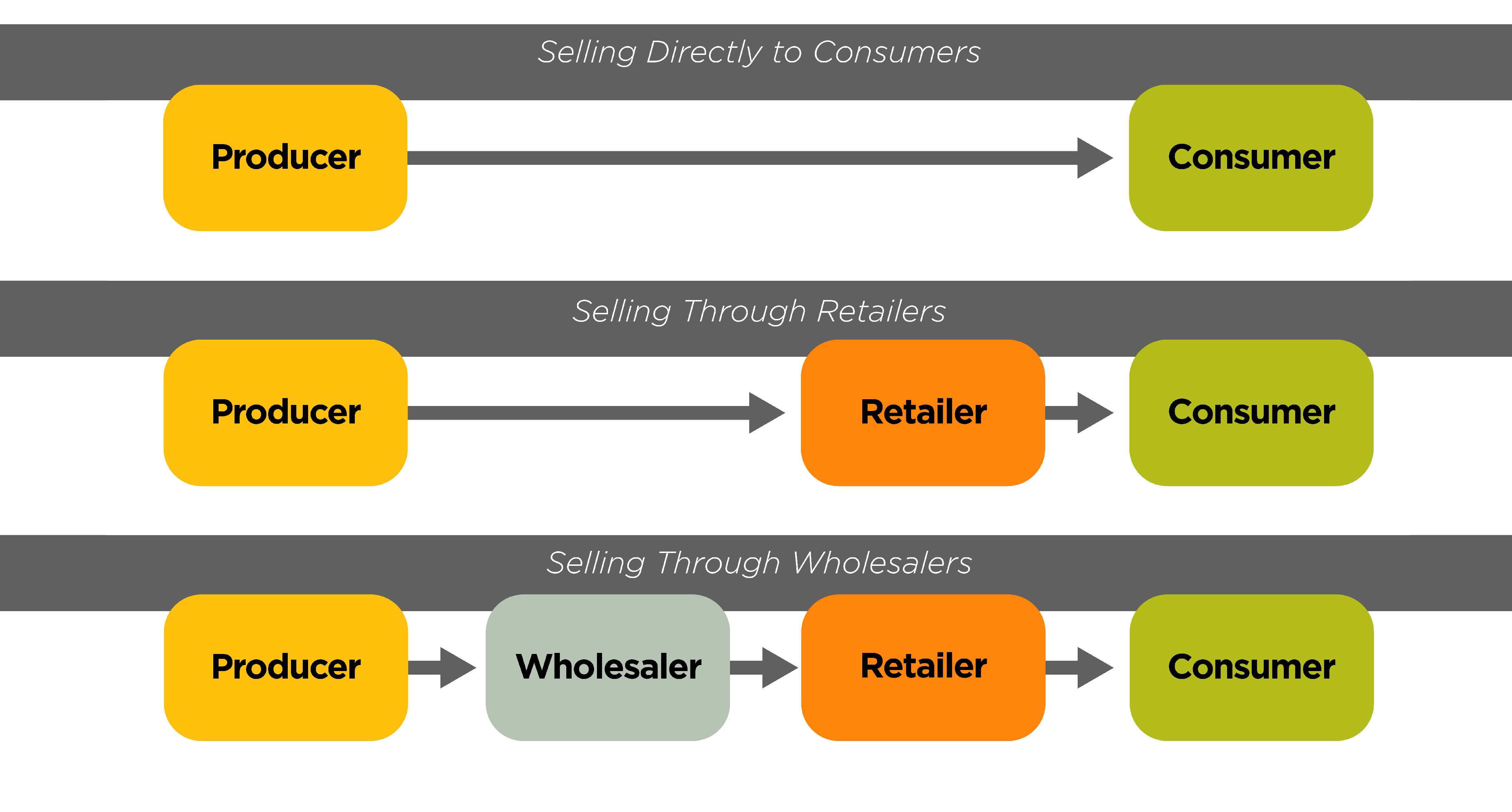 Direct-to-consumer business model
A number of mattress brands like Purple, Leesa, Nectar, etc., adopted this business model to reduce costs. The customers happily select the mattresses directly from the website, order it via a hassle-free process and get the best available mattress out there within a short time.
No need to listen to salespeople overselling every single item in their stores! In hopes of getting the most sales commission, of course.
In short, the internet doesn't cost you as much as a fancy showroom displaying mattresses. You can save a substantial amount of money just by purchasing your mattress online.
Opportunity For An In-depth Product Research
Why do people usually prefer browsing online for mattresses more than in a store? Simple: to get a fantastic chance to know more about the available mattress options!
According to a study, consumers prefer to learn about the mattress features, brand's reputation, the materials used in products and a lot more, before making a decision. In short! The online buyers need the answers to all their questions before making the purchase. Comprehensive mattress reviews and sleep experts' opinions are the most preferred source of information for the majority.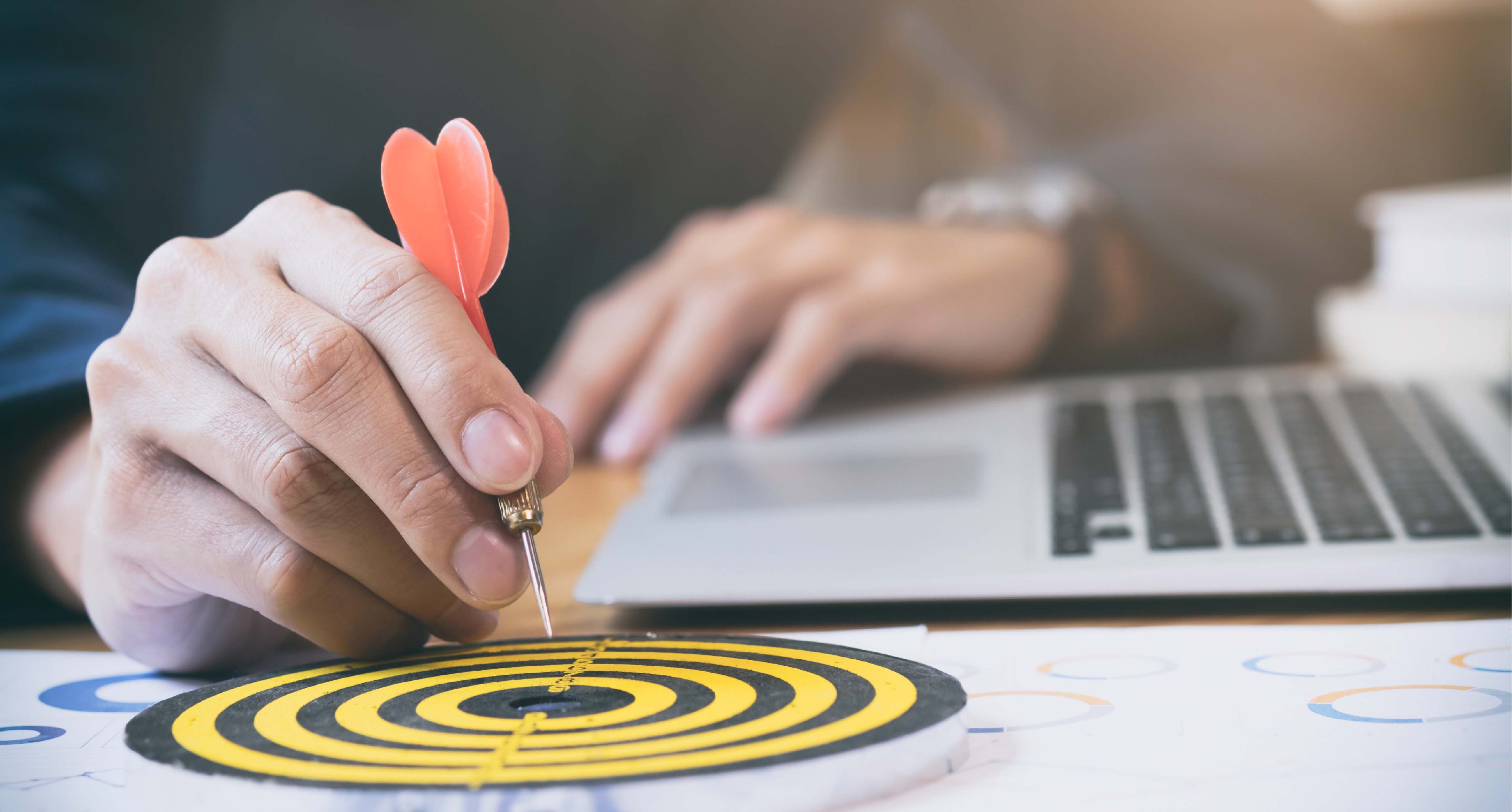 During the offline search, retaining necessary information in your mind while comparing and testing is exhausting. You can't choose a mattress you'll sleep on for years within a few minutes! You may need weeks to know your options and aligning them with your sleep preferences, before settling on a final choice.
Better Owner Satisfaction Sans Product Testing
A common myth is that you'll only be fully satisfied with your purchase if you have tested it firsthand. However, polls and stats tell a different story. Surprised?
The difference is because lying on your mattress just once isn't enough to know if it will be good enough in the coming months. Online consumers get a chance to experience the feel and comfort in a more relaxed manner. They get to test the mattress at the convenience of their own home for a longer period!
Additionally, the consumers' satisfaction is further affected by the absence of salespeople and better research opportunities on products for comparison. Offline mattress shopping, on the other hand, is meh. Testing for a few minutes isn't enough at times.
Tempting Return and Refund Policies
Returns are unavoidable and a part of this industry. When there is less info online, or features are too hard to understand, you end up buying the wrong mattress. You'll experience discomfort night after night, before finally giving up!
So, most brands offer attractive returns and refund policies to the customers. If you feel a mattress is not perfect for your body type, you can quickly return or exchange it during the trial. Mattress replacements are almost always free. While some mattress brands offer free removals, others may ask for a small surcharge on returns.
Due to these various options, the online buyers don't feel compelled to live with their choice forever. They test out the mattress, and if it aligns with their sleep preferences, they return it. No hassle, no pressure. You have nothing to lose and everything to gain!
And, if you wonder what happens to the returned mattress? Most companies collaborate with charity organizations to donate rejected products to the needy. So, rest assured! You're not harming the environment by returning a purchase, as good as new.
National and International Free Shipping
Free shipping is also a fabulous benefit of online mattress shopping. Numerous companies offer delivery right to your doorstep for free! You can easily avail shipping within the contiguous US states, excluding Hawaii and Alaska.
Overall, it is a great deal. You won't have to lug your mattress to your 10th-floor apartment when the experts do it for you! You can also ask the white glove personnel to set up the mattress foundations and all.
This feature is particularly helpful for older folks. According to a study, the boxed bed delivery seems to appeal the aged more than the millennials, mainly because of the brilliant trial and shipping offers.
If you live outside of US, no problem- a good number of brands have "international shipping" offers as well. For example, check out the countries to which IKEA delivers! Compressed packaging is a huge relief as well.
Availability of Superb Mattress Collection
Online shopping platforms have a wide range of products lined up, with complete details from features to maintenance tips. You can compare the different mattress types by various brands and see which option meets your requirements best.
When it comes to mattress selection in a physical store, there is a limited choice due to size, cost and brand constraints. Usually, sellers only offer products from a few mattress companies or fewer models that you can test out.
Some online retailers, like Helix Sleep, have a useful quiz that helps you design your mattress! You can get a combination of comfort levels and layers, specially tailored for couples. This liberty is something many offline mattress stores do not offer.
Thus, when you buy a product online, you can take a look at a myriad of options. Consequently, you do better research to see which mattresses meet your needs adequately.
Facilitation of Huge Brand/Product Comparisons
Online shopping facilitates the choice comparison in detail, for both brands and the mattresses. Some consumers who are already using the models, rate and relay their experience. You can better understand the brand through their comprehensive reviews.
Other websites give you an option to compare the top-notch items in the market with their mattresses. Pretty similar to what you see on Nectar. By reading up such reviews on each company's website or social media forums, you get an idea of the competition.
In online shopping, this is a superb advantage for you. No one can rip you off by offering high prices for a cheaper product. You can always find a comparable mattress at a lower pricing. In fact, you can even set your priorities correctly – for example, where you can compromise regarding mattress purchase: features or cost?
Hence, after doing your homework and studying all mattresses, you can make better decisions about your purchase.
Become A More Informed Decision-Maker
Of course, knowing about your mattress beforehand will give you a unique satisfaction. You'll be more sure about your final decision.
Compromising on your mattress can lead to severe results. People who settle on just any mattress, often develop sleep disorders or achy joints. Their mornings become painful and tired. You don't want to put your health at-risk with a hurried decision, do you?
Therefore, when you buy a mattress online, you have all the time in the world. You can research for months to get answers to your questions. Search for comprehensive mattress reviews by experts and read their guides to make an informed choice. You can learn more about your product options and test them at the convenience of your own home. No pressure at all! This only guarantees that whatever mattress you choose, you won't have any regrets.
Enjoy a Hassle-Free Mattress Trial
Perhaps the best thing about online mattress shopping is the fantastic trial options offered by the brands.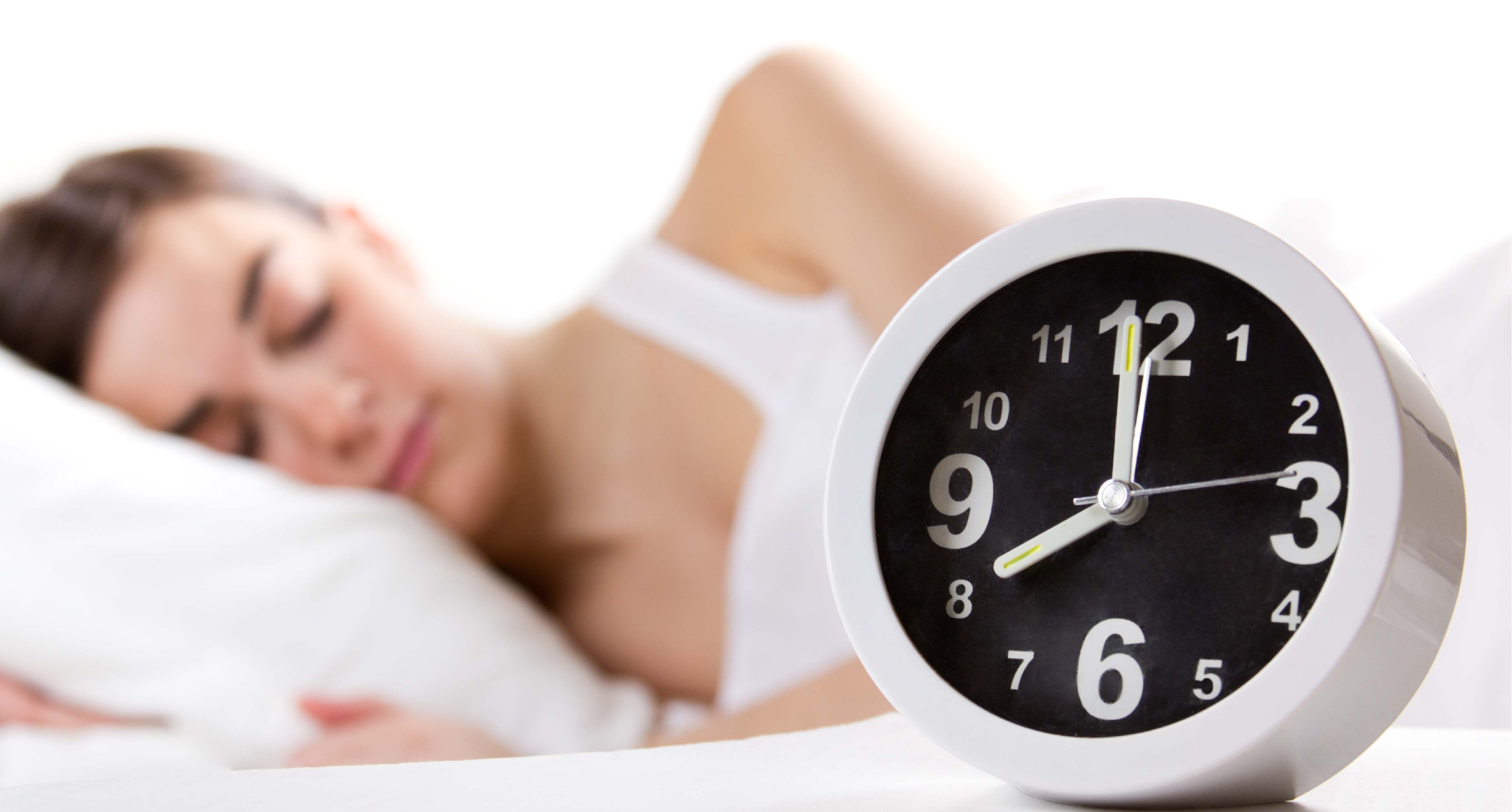 The standard trial period in the mattress industry is 100 nights. But some companies, like Nectar, Luxi, etc., have a full year or even 1000 nights' testing time for their consumers. How cool is that?
With this policy, you can check the firmness, feel, and support of the mattress at leisure. You can check how mattress comfort level responds to different weathers. And, this is important since many mattress materials change in terms of comfort with the environment temperature. Plus, you can even test if the mattress is sagging at any point, with regular use.
So, by trying it out for more than a hundred days, you cannot go wrong with your purchase at all!
Shop Without Any Pressure
If you are like my parents, you may prefer testing the sleep surface before buying a mattress. However, at times, you'd be annoyed by a salesperson explaining why you should upgrade to the hottest trendy mattress instantly!
Ugh. No offense to the salespeople though.
It gets difficult for you to focus on the pros and cons of the mattresses you are looking at when there is "sales pressure" diluting your judgment. Online shopping presents the facts of the products without someone pressuring you the entire time.
So, if you are a person who doesn't like constant sales pressure, purchasing a mattress online may be the ideal alternative you are looking for!
Skip The Haggle Scenes
You can entirely avoid awkward bargaining through online mattress shopping. There are no worries about offending the other party. The mattress prices on the internet are usually fixed and can even be paid in easy installments. It's a simple and straightforward process.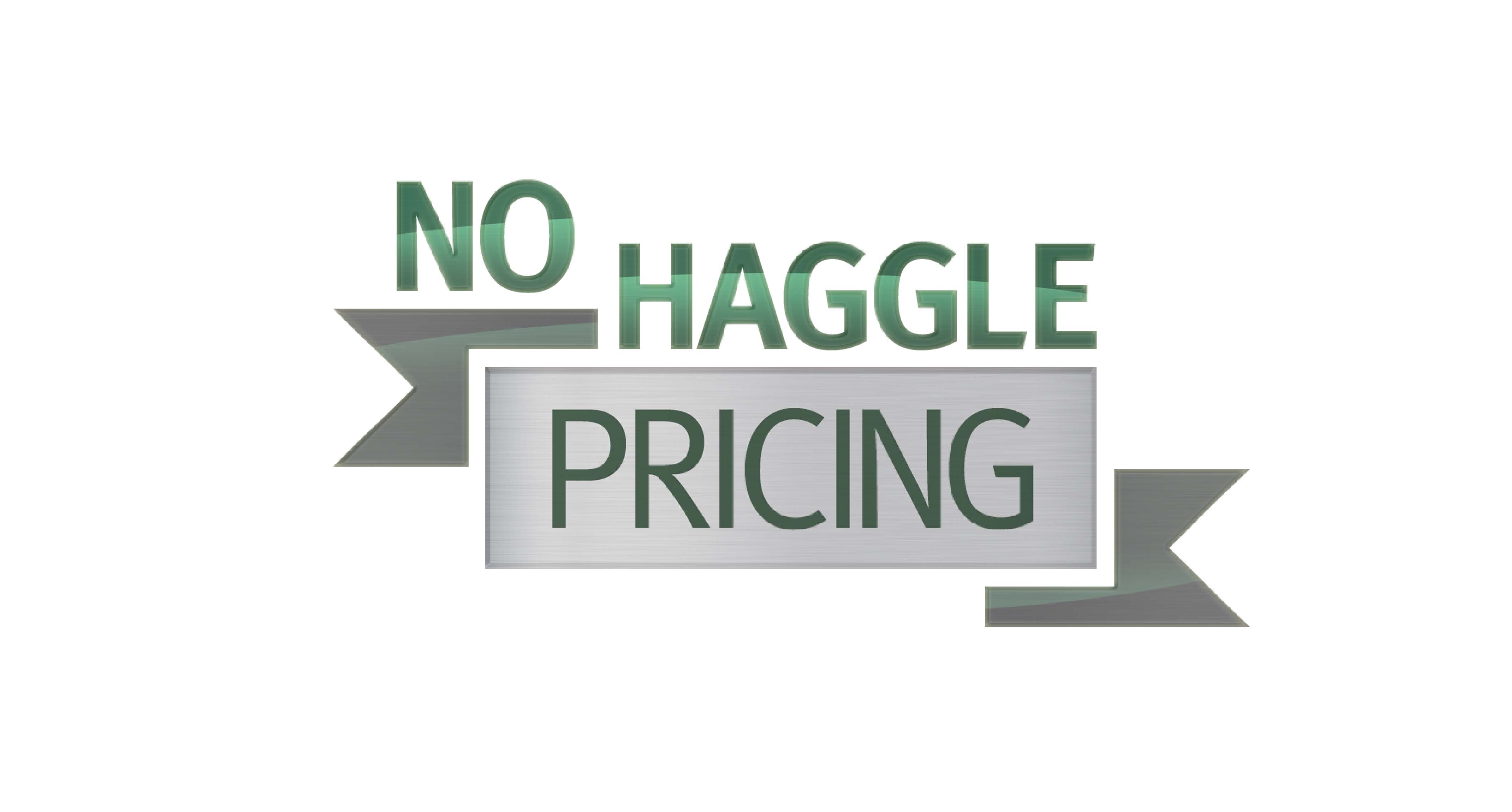 Avoid Distractions While You Are Shopping
Introverts, this is for you!
If crowds distract you, purchase an online mattress is the best option for an uninterrupted, wholesome shopping experience. When shopping in-store, there are a million distractions around you. The kids might be whining and your partner hustling you to move on.
In short, the presence of other customers, family or the store staff can, at times, be a big nuisance!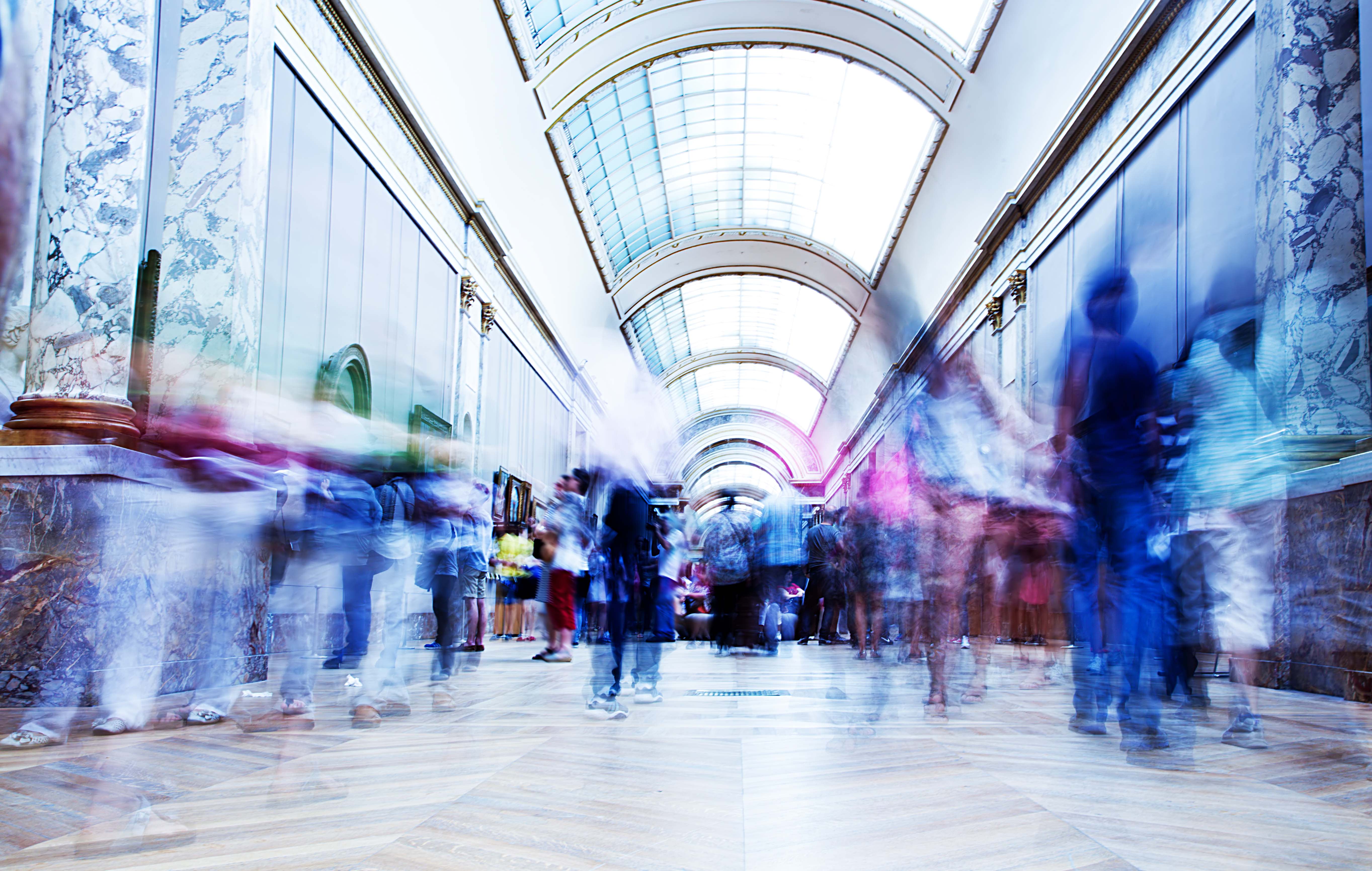 All of this may eventually result in a rushed decision and regret for years. Online shopping will help you avoid such scenarios – no hurries and no worries!