In many ways, mattresses are a long-term investment: you may be sleeping on the same one for up to 10 years. If you divide the amount of money it costs by each night you spend sleeping on it, you'll end up realizing just how good a deal mattresses are.
That said, you may not be ready to spend much money on one. Maybe you're struggling to make ends meet, maybe you've simply spent your budget on other things.
Let's not break the bank or your back getting you the perfect mattress. There are many excellent budget mattresses. You shouldn't wake up with more aches and pains than when you went to bed. If old springs are jabbing you in the back, you are going to wake up (if you managed to sleep) with back pain. The goal is to wake up feeling refreshed and rested in the morning. 
No matter how you sleep, there is a comfortable, affordable mattress waiting for you. Below, we'll list mattresses that are no more than $400 for a queen and less for smaller sizes.
Zinus Green Tea Memory Foam 12"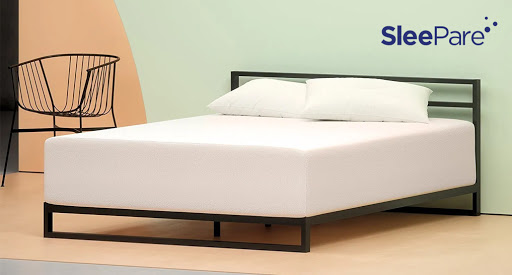 Customer Satisfaction Ratings for Zinus Green Tea Gel Memory Foam Features
 

Comfort

Support

Temperature Regulation

Durability

Overall Value

Buy Now
This mattress has gotten a lot of attention, and it's not hard to see why. Just as the name informs us, the memory foam is infused with green tea to neutralize odors and keep the mattress fresh. Some consumers really like the faint green tea scent and agree it is effective.
This is a medium firm mattress rated for over 450 pounds of combined weight. Along with the green tea, ActivCharcoal, which is purified charcoal, are very tiny particles that have been added to absorb moisture. You never want moisture in your mattress, as it can lead to mold. This in turn can cause serious health problems.
The 4 layer construction is important. And at this price point, 12 inch thickness is an excellent value.
The bottom is 3.5 inches of density base foam.
Next is a 3.5-inch high-density foam.
Add 2 inches of pressure relief high definition foam.
Topped with 3 inches of memory foam.
Although made in China, it is CertiPUR-US Certified.
2. Arctic Dreams Cooling Gel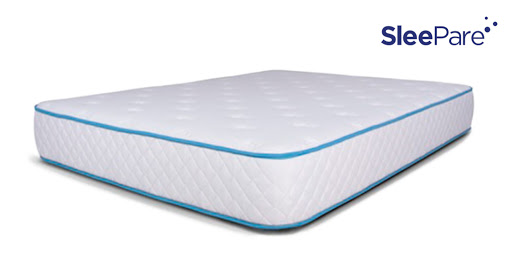 Customer Satisfaction Ratings for Arctic Dreams Cooling Gel Mattress Features
 

Comfort

Support

Temperature Regulation

Durability

Overall Value

Buy Now
Pick this mattress if you enjoy a softer bed. You'll find it to be a bit softer due to a thin layer of top foam giving more bounce. This is not a good choice for edge sleepers. The support won't be there, regardless of sleep position. Nor should this be a first choice for a heavier individual. This mattress is offered in 3 firmness levels, as well as several sizes, including extra large and short.
Construction is made of 3 foam layers for 10 inch thickness.
A 7.5 inch foundation engineered to give the mattress both a durable core and structural firmness.
The 2.5 inch middle layer features patented Energex gel foam that offers the best of both latex and memory foam. It pairs all the quick responsiveness of latex with the pressure point relief of memory foam. It is also an open cell construction foam which aids air circulation.
Topped in ¾ inch super soft quilting.
Made in the USA.
3. The Allswell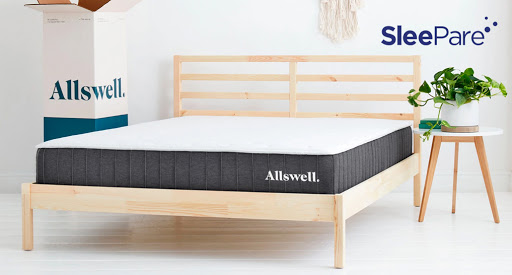 Customer Satisfaction Ratings for Allswell Mattress Features
 

Comfort

Support

Temperature Regulation

Durability

Overall Value

Buy Now
This mattress proves that low price doesn't mean low quality. Its hybrid nature makes it a perfect blend for those requiring a little more back support. It's good for all body types, including heavier folks. 
Individually wrapped coils help minimize any motion transfer. Good edge support on 2 sides.
Construction is 4 layers for a 10 inch thickness.
The base is a dense layer of poly foam to provide a foundation for the coils.
Sitting on this poly foam are the 6 inch individually wrapped pocketed coils – which is the main support for the mattress.
Transitioning from the coils is a soft 2 inch layer of soft poly foam. 
Topped by a quilted ¾ inch cover.
Made in the US by Brooklyn Bedding.
4. LinenSpa 8 Inch Memory Foam Hybrid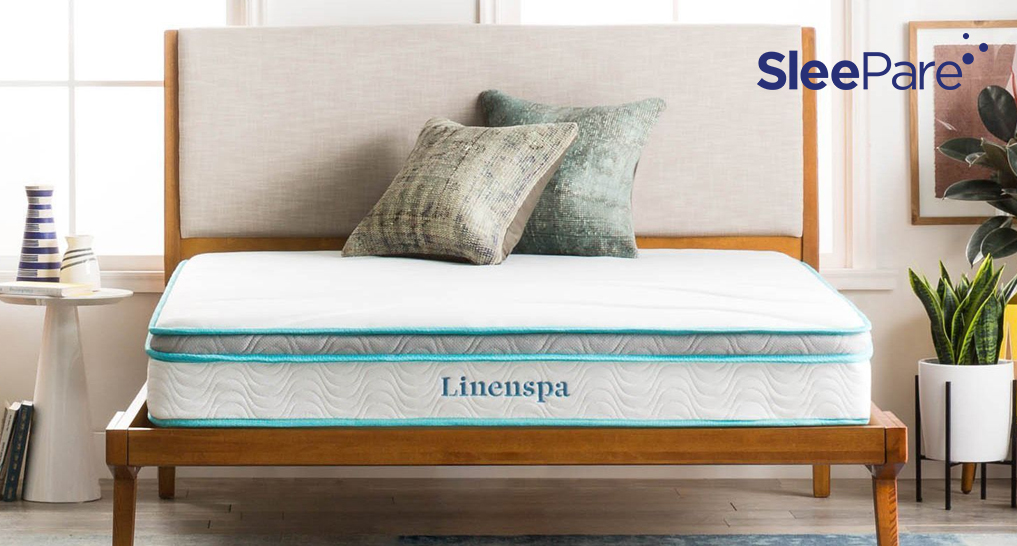 Customer Satisfaction Ratings for Linenspa Memory Foam Hybrid Mattress Features
 

Comfort

Support

Temperature Regulation

Durability

Overall Value

Buy Now
Comfort and value come together to create a medium firm mattress. The conforming memory foam is excellent for relieving pressure and the coils offer durability and continuous airflow. Typically works well with all sleeping positions. The sleek design distributes weight evenly and will upgrade your night's rest.
Construction is 3 layers for an 8-inch thickness.
The base is 6.5 inches of tempered steel springs.
Comfort layer foam is 1.5 inches.
Topped with a thin layer of quilted memory foam.
Designed in the USA and made in China.
5. LUCID 10 Inch Hybrid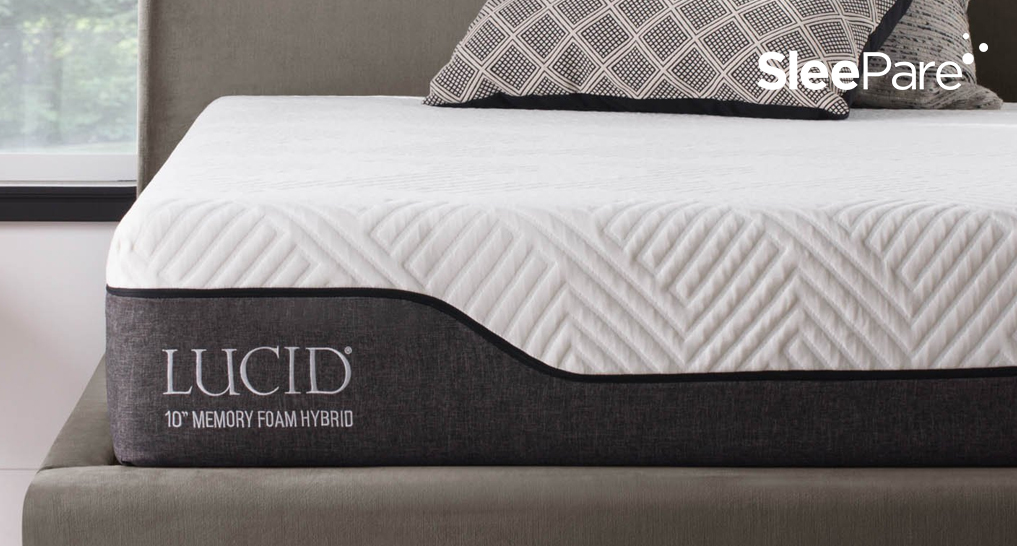 Customer Satisfaction Ratings for Lucid 12-inch Plush Gel Memory Foam Features
 

Comfort

Support

Temperature Regulation

Durability

Overall Value

Buy Now
This memory foam mattress is an appealing choice. If you are a hot sleeper this might be for you. It is rated slightly cooler than most other memory foam mattresses due to the open cell structure of their memory foam. And it has a charcoal infusion to absorb odors and moisture, to keep you cool. 
The aloe vera infusion keeps the cover feeling and smelling fresh. The foam around the perimeter creates better edge support.
Works well with adjustable bed bases.
Construction
The base is 5.5 inches of individually encased steel coils.
Next 2 inches of support foam is added.
Followed by 1.5 inches of bamboo charcoal memory foam.
Topped with 1 inch of aloe vera transition foam.
Made in China.
Can You Save Money By Sleeping on an Old Mattress?
Even though mattresses are a long-term investment, they don't last forever. By the time it's 10 years old, you should be ready to replace yours.
You don't want to sleep on an old, saggy mattress. Your posture is important even in your sleep. While you're busy dreaming, the muscles in your back need to ease and relax, so ligaments and tissue can rest and recover, too.
If a bed is too soft, it may cause your spine to fall out of alignment. A firm mattress is going to give more support, which is particularly important to back pain sufferers.
An old mattress can also cause misery for allergy sufferers. If you wake up with aggravated sinuses, your mattress is likely the culprit. Dust mites thrive in high humidity and feed off of dead flakes of human skin making your mattress a welcoming home. Yuck. The thought of sleeping with these uninvited guests can make you sick, literally and figuratively.
If you need a new mattress but don't want to spend much money, don't worry. Limited funds don't mean limited options.